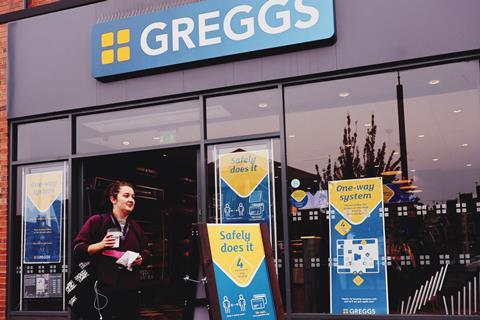 An app, new vegan options, and the ability to order custom sandwiches online are just a few of the things in the Greggs' pipeline for 2021.
The firm outlined these plans and more in its recent preliminary full-year results. Greggs revealed a £13.7m loss for the 53 weeks to 2 January 2021 – the first loss in its history as a public company.
It also detailed the level of government support it received throughout the pandemic, as well as plans to forge ahead with new shop openings.
Here, we outline five important things from the long report: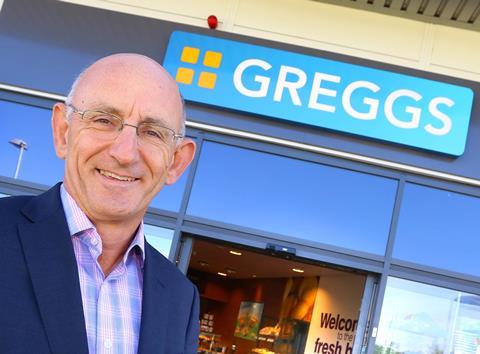 A new CEO is on the cards
At 62-years-old, Greggs CEO Roger Whiteside is approaching retirement age – a fact laid out in the Greggs preliminary results.
The business, it noted, continues to plan for succession for both executive and non-executive directors, and Greggs chairman Ian Durant is staying on with the business to help.
"Normally, under the UK Corporate Governance Code, I would have been expected to step down in 2020 but the Board has asked me to remain in place to provide continuity of leadership during a period when we are likely to address CEO succession as Roger Whiteside approaches retirement age," Durant said in his chairman's statement in the trading update.
There's no date in the diary and Durant went on to thank Whiteside for his 'willingness to be flexible' regarding his retirement age to make sure the succession and transition is as smooth as possible.
Redundancies cost the business £10m
Many businesses were forced to make redundancies owing to the temporary closure of shops, a fall in footfall as well as changes in customer demand. Greggs was among them.
Following a consultation process with union and employee representatives, which saw some employees agree to a reduction in their contract hours, 820 staff were let go.
"The one-off cost of these redundancies was £10.2m and has lowered ongoing annual employment costs by £14.4m," the firm stated.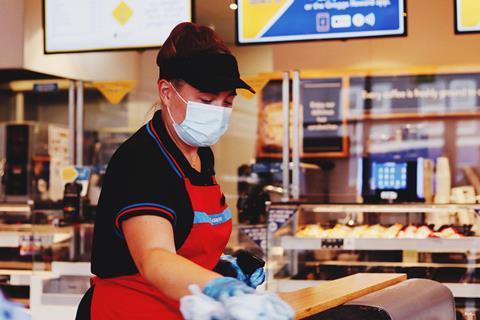 Greggs made use of government support amid pandemic
The business relied on support for employment from the government's Coronavirus Job Retention Scheme (CRJS) which totalled £87m in 2020.
The rate at which this was utilised has fallen, as Greggs noted CRJS support was around £200k per week by the end of 2020 and was used for those employees who were shielding or unable to work because of lockdown restrictions.
A business rates holiday for retail, hospitality and leisure businesses also provided relief. This totalled £18.8m for the period from April to December.
A Greggs app is on the way
Greggs sought to make it easier for consumers to get their hands on sausage rolls, and keep them coming back for more, by rolling out click and collect to all shops as of September 2020 as well as extending its loyalty scheme nationwide one month later.
It is these two services which have been brought together in the new Greggs App. The app is being piloted ahead of launch in the second quarter of 2021.
The unveiling follows 'accelerated investment' in its digital capabilities in 2020 with the IT development teams engaged in the Next Generation Greggs programme.
"Progress made last year will see us launch a new Greggs App in 2021 followed by new systems to help our shop teams satisfy demand in these new channels, improve the customer experience and offer new service features," said CEO Roger Whiteside.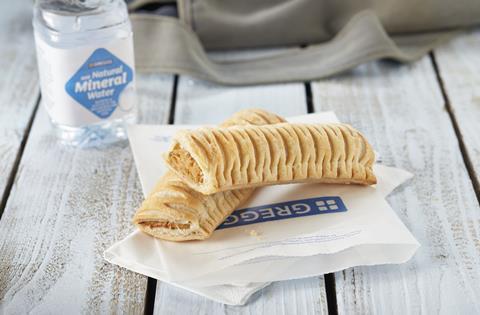 Custom sandwiches and more vegan options are en route
Product development plans came to an 'abrupt stop' in 2020 as teams were put on furlough and shops temporarily closed. Thankfully, they were kickstarted in the final quarter with several changes on the horizon. These include more vegan items, custom sandwiches, and new coffee options.
Greggs said the growing trend of greater dietary choices shows no sign of slowing down and, following the launch of a vegan steak bake and vegan doughnut in 2020, others are on their way.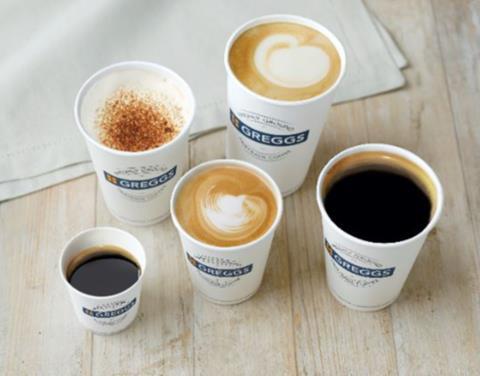 "With two successful new vegan-friendly lines introduced last year we will once again be adding to our existing range, offering vegan-friendly versions of our best-selling lines," it stated.
Custom sandwiches will be available later in the year as well as the business trials customer ordering through its digital channels. This forms part of Greggs' strategy to provide healthier options.
Notably, it has removed 20% of sugar from pastries, biscuits and cakes since 2016 and over the coming four years will reduce the calories and salt in a third of products to make sure they meet or exceed the recommendations laid out by Public Health England.
Other new additions include an extended coffee menu – identified by Greggs as a 'strategic area of opportunity' – aided by the rapid roll-out of its new coffee machine.