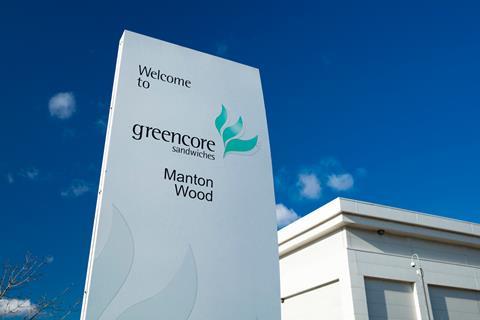 Recovery at Greencore is gathering pace, with food-to-go sales growth reaching 37% in Q4 compared with the 2020 period.
The figure reflects a 'continued increase in demand', according to the convenience food manufacturer in its latest financial report. This uplift, combined with 'strong execution on new business wins', has led to improvement in revenue, profitability and cash flow momentum during the quarter, the company added.
Greencore's strong food-to-go performance contributed significantly to overall sales growth of 27% for Q4 compared with the 2020 figure. Group revenue in the quarter also topped the corresponding period of 2019 by 1%, representing a return to pre-pandemic levels.
Sales for the full year were 6% higher than 2020, with Greencore anticipating a reported revenue outturn of approximately £1,320m. The group expects to generate an adjusted operating profit outturn of between £36m and £40m for 2021.
The trading update noted that Greencore was 'encouraged' by the progress seen in the final quarter of FY21, adding that company is working closely with customers and suppliers to mitigate the impact of the current supply chain and labour challenges across the UK food industry.
"We are pleased with the further improvement in our business in the fourth quarter, in particular the increase in demand across the business and our strong underlying cash generation," said Patrick Coveney, Greencore CEO.
"I am also excited by the progress we have made in the past quarter on our sustainability journey including the launch of the first fully recyclable, plastic-free sandwich skillet," he added.
Coveney also paid tribute to the "energy and dedication" and "fantastic work" of Greencore's employees throughout the pandemic.
"Greencore has a strong position in the dynamic UK convenience food market and, looking forward, we remain confident in our medium-term prospects," he said.