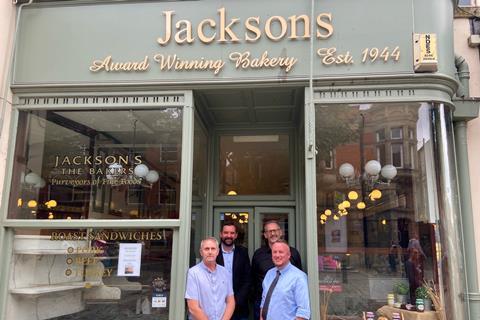 Allen Jackson Bakery Ltd's recent purchase of Derbyshire-based Jacksons The Baker marks a shift away from the transport-focussed portfolio of its parent company, the Lifft Group.
The acquisition for an undisclosed fee had been announced earlier this month after a turnaround time of just two weeks, helping to safeguard the employment of 56 bakery staff members.
Jacksons had previously sought to appoint administrators amidst challenging trading conditions following the COVID 19 pandemic and the war in Ukraine, including rising energy costs.
New owners Allen Jackson Bakery Ltd was incorporated last month with a registered office in Chesterfield, the same town as the bakery's retail shop. It marks the latest firm to come under the Lifft Group, which is headquartered about half an hour down the road in Sutton-in-Ashfield, Nottinghamshire.
Commenting on the deal, Allen Jackson Bakery founder and Lifft Group director Giles Allen said it formed part of strategic growth ambitions to expand their portfolio of businesses, which were all involved in either operating commercial fleets or specialising in transport training.
The move was also aligned to the group's ethical, social and governance (ESG) values, added Allen, and showcased its commitment to invest in companies that can help to create sustainable job opportunities in the local area.
"Jacksons the Bakers is a wonderful bakery which employs great people. It has an impressive heritage dating back more than 100 years, and a long-standing reputation for supporting the local community," Allen commented.
"Like many businesses it has faced some challenges in recent years, brought about by the pandemic and increasing operating costs, but it also has an expansive, loyal customer base and there is considerable opportunity for further growth and expansion.
"We are delighted to be bringing Jacksons into the group, and to have secured the company's continued presence in Chesterfield. We hope everyone in the community will now get behind the business and help us to grow by buying local."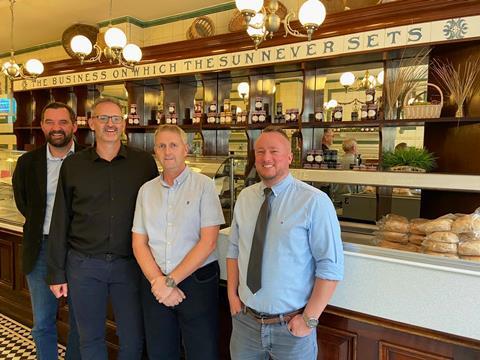 Andrew Fielder from Chesterfield law firm Banner Jones and Andrew McDaid from Mitchells Chartered Accountants were advisers on the purchase of the company's trade and assets. "It was great to work alongside ambitious entrepreneurs such as Giles, who share our passion for Chesterfield and want to improve the economic prosperity of the area," said McDaid.
With its history dating back as far as the late 19th century, Jacksons supplies a wide range of wholesale clients including schools, supermarkets, and English Football League clubs out of its bakery in Clay Cross.
As well as also operating a shop in Chesterfield town centre, the business supports the local community including supplying Ashgate Hospice with fresh bread and cakes for patients and staff free of charge.
The bakery's new owners are said to be looking to build on its heritage and success over the years in order to establish new contracts with local independent pubs, restaurants, and cafes. Former owner Phil Allen (no relation to Giles), who ran Jacksons with his wife and three children for the past six years, has been retained to manage bakery production.
Other small businesses in the sector are continuing to struggle in the current economic climate, with family-run Robinsons Bakery in Failsworth near Oldham recently announcing its closure after failing to find new buyers. However, there have been some similarly narrow escapes to Jacksons' story including Weston's Bakery in Suffolk getting bought out by a local independent coffee chain within days of calling time on trading.