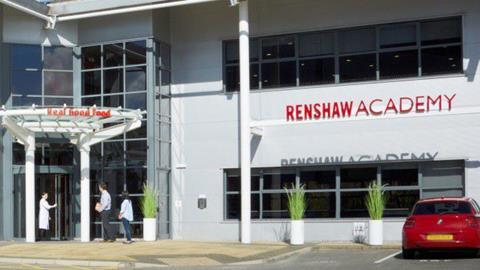 Real Good Food (RGF) is expecting a return to profitability over the current financial year following reported benefits of its radical reform plan, which includes the cutting of more than 100 jobs, price resets and various cost savings.
In a trading update, the Liverpool-based cake decoration specialist posted a first-half revenue increase of 2% compared to the same period in 2022, going from £15.9m up to £16.1m for the six months to 30 September 2023.
In August and September 2023 alone, revenue was £1m better than the same months last year, with October's takings expected to be around £4.6m, or 6% above the month's total in 2022.
The company said the improved results reflected the benefits of its pricing action, while admitting that volumes for the half were down by roughly 10% due to weak market conditions and exiting low margin sale.
More importantly, RGF noted, was that its unaudited EBITDA loss had been reduced to £700k for this year's first half, down from the £2.3m loss in H1 2022/23 – it recorded a total loss of £5.8m in its most recent full-year results.
Additionally, first year margins after distribution costs had risen to 26.6% compared to 22.3% in H1 2022/23. RGF said it was expecting this rate to continue improving thanks to its price resets, more effective pass through of cost inflation, and self-help gains from enhanced cost efficiency.
After an expected slow start to the year, the company declared it was now trading well as it starts its busy seasonal third quarter in the lead up to Christmas. The benefit from the successful implementation of its radical programme of reform is tangible, it noted, and is expected to boost profitability in the coming months.
Performance had been affected by supply issues and cash constraints, which it claimed it was trying to resolve. Remaining on track to deliver circa £8.0m of price resets, efficiency gains and cost savings, RGF said it anticipated reporting a significant turnround for the full year.
"We have made substantial progress since this time last year when the group was really struggling," commented RGF executive chair Mike Holt. "The radical reform programme has delivered significant benefits and recent senior management changes have also made a real difference.
RGF brand JF Renshaw – manufacturer of ready-to-roll icing, marzipan, frostings, caramel and mallows – was said to be "back on form" and continuing to improve its performance. "We are now focused on getting the Group to a sustainable annual EBITDA level of £4m plus moving forward. We thank our suppliers for their patience, and we are working hard to achieve best-in-class service and product for our customers despite the challenging market conditions," Holt added.
An agreement is also being finalised with Hilco Private Capital for a 12-month extension to its £550k loan, which was due for repayment this month.