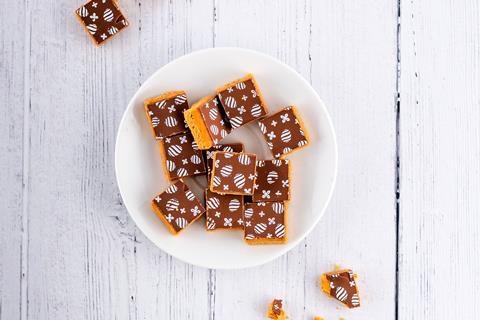 Record half-year sales at Finsbury Food Group have been dampened by a decline in profits due to the 'impact of inflationary pressures'.
The cake, bread and morning goods manufacturer reported a 9% rise in revenue to £166.5m for the six months ended 25 December 2021. This was partially driven by a strong recovery in UK foodservice, with sales up 26%, an increase of 1.5% in UK retail and growth of 32% in its overseas division. However, profits fell from £7.4m for the same period in 2020 to £5.7m in 2021.
CEO John Duffy said the record revenue performance was a "demonstration of Finsbury's resilience and strategic focus" and that it is reaping the benefits of its Operating Brilliance Programme.
But, he added, the business has not been immune to the challenges arising from "sudden and unexpected cost inflation" over the period. "We have been able to mitigate the impact of these pressures through commercial negotiation and operational improvements and will see the benefit of these actions in our second half profit performance," he said.
"We have also been affected by staff shortages and supply chain disruption and would have been able to supply extra demand for our products and deliver further revenue growth had it not been for these external factors; a positive sign for the future of our business as these issues begin to ease."
In the second half, Duffy said the business will work through ongoing pressures using the same strategies employed to date.
Finsbury also continues to see opportunities for significant sales growth through gaining market share in existing areas and targeted acquisition.
"We apply strict acquisition criterion including valuation as well as ensuring a clear strategic fit that will typically either accelerate market consolidation in our core product areas or further diversify the business through new product, category, customer, channels by geography," Duffy added.
Increased stake in Lightbody
Separately, Finsbury Food Group announced that its wholly owned subsidiary Lightbody Holdings has agreed to acquire a further 35% stake in Lightbody-Stretz from Phaste S.a.r.l. This takes its holding to 85%, with the option to purchase the remaining 15% stake after two years.
"We are pleased to announce this further investment in our French subsidiary, which increases our stake to 85%, supporting the successful local management team's growth ambitions and our continued desire to invest behind our European growth," Duffy added. "This acquisition is aligned to the Company's M&A strategy as the board continues to grow the group both in the UK and in Europe, including the potential for meaningful acquisition."