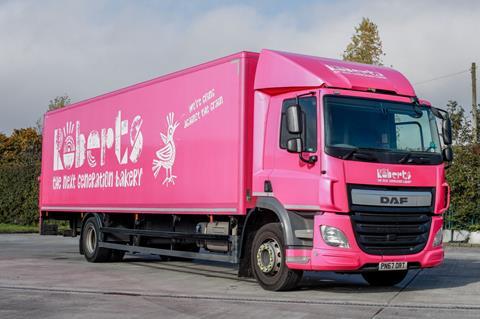 Frank Roberts and Sons has secured an £18m investment to support the growth of the business.
The money will be invested in its bakeries and provide any working capital requirements, it said.
"We're constantly innovating new products alongside our core offerings, and we now have the opportunity to ensure our bakery uses the most modern equipment and continues to produce the best quality products available on the shelves," said deputy chairman Mike Roberts.
"The new funding puts us in a very strong position and allows us to really invest for the future growth of our business and advance on our journey towards Net Zero Carbon."
The £18m funding package has been raised through an asset-based lending facility, provided by Wells Fargo. PwC Debt & Capital Advisory advised the company on the financing, working directly with finance director Diarmuid Conifrey, who led this project for Roberts, supported by interim transformation director Mark Cooper.
Cooper – a business improvement specialist who has also worked with Mr Kipling, Hollands Pies, Samworth Brothers and Fox's Biscuits – joined the firm in late 2021 to replace former MD Graham Hunter and lead a two-year turnaround.
Now, the business has announced the arrival of a new permanent managing director.
Bill Thurston joined the senior management team this month with a remit to lead the business into the next phase of growth. With more than 30 years' experience in commercial and manufacturing environments Thurston has significant expertise in the bakery sector, working with major retailers, foodservice, and industrial customers around the world. He was formerly CEO of BFP Wholesale and has also held roles at Brakes Group, Dawn Foods and CSM.
The fourth-generation family-owned firm has turnover more than £90m with bakeries in Northwich and Ilkeston, Derbyshire. It employs more than 750 people, and serves a mix of national branded retail, own label, food to-go and foodservice customers with Little Treats and Roberts Bakery brands.
In early 2021 Frank Roberts and Sons undertook a major restructure which saw the Little Treats and Roberts Bakery divisions merged.