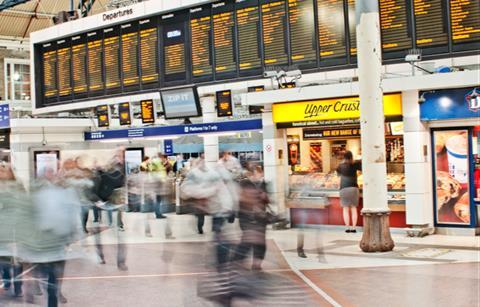 Pre-tax losses at Upper Crust owner SSP Group have deepened to £299.7m for the first half of the year as the ongoing travel restrictions take their toll.
Revenue for the six months to 31 March 2021 amounted to £256.7m – a 79% drop compared to the same period a year prior – however the firm insists it has delivered a 'resilient performance in a very challenging market'.
Passenger numbers in airports and train stations across the world remained subdued, particularly with the impact of renewed travel restrictions in India and Thailand which fall under SSP's 'rest of the world' division, however the firm believes the demand for travel will return.
Since the end of H1, a further 250 of its units have re-opened taking the total number of those trading to around 1,150. It expects to have between 1,200 and 1,500 units open over the summer.
Looking at the UK and Ireland, SSP said its business has continued to be impacted by a 'significant decline' in passenger numbers with revenue decreasing by 87.8% to £45.6m. However, it noted a steady improvement in trading, particularly in rail as customers return to trains for leisure and commuting. As such, sales in the first week of June were running at 75% below 2019 levels.
"Despite the challenging trading conditions SSP has continued to deliver strong operational and cash control. Our teams have continued to give their utmost during this period, and I would like to thank them for their commitment and dedication," said SSP Group CEO Simon Smith.
"The recovery in domestic and leisure travel has now begun in a number of our territories, and our teams are busy re-opening units in line with passenger demand."
Smith added that the business has strengthened its competitive advantages and created a more flexible operating model. He also said SSP can see many opportunities to accelerate growth as the market recovers.
The business anticipates that like-for-like sales will recover to 2019 levels by 2024.