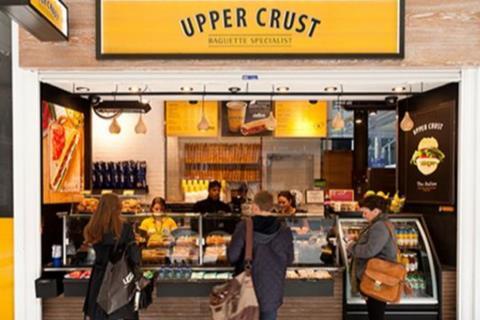 SSP Group chief executive Simon Smith has announced his intention to step down from his role at the Upper Crust owner.
A statement issued by the group, which also own the Ritazza brand, revealed Smith will leave at the end of 2021 to pursue a new opportunity at a business backed by private equity. He will continue with his existing responsibilities and 'support an orderly transition' in the meantime, SSP said.
The SSP board will now begin a process to identify Smith's successor, with the search process considering both internal and external candidates, the group added.
"Throughout the past 16 months, Simon and our executive team have done an excellent job in steering SSP through the enormous challenges presented by the pandemic, acting very rapidly to protect the business and its cash flow, create a more flexible operating model and strengthen the balance sheet," said Mike Clasper, chairman of the SSP board.
"SSP has a very clear strategy and significant competitive strengths, placing it in an excellent position to take advantage of the many opportunities for growth that will be presented by the recovery in the travel sector,"
The news of Smith's resignation comes at a challenging time for SSP. Last month the group reported pre-tax losses had hit £299.7m for the first half of the year as Covid-19 restrictions continued to take their toll. The interim results showed revenue for the six months to 31 March 2021 was £256.7m, representing a 79% year-on-year drop.
However, the group said it had begun to see a recovery in passenger demand, led by domestic and leisure travel. It added that current trading is 'in line with expectations', with third-quarter sales at 27% of 2019 levels and the figure rising to 42% in the 'most recent week'.