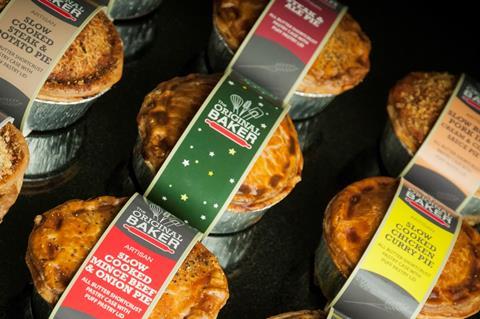 North Yorkshire-based pastry specialist The Original Baker has secured a six-figure financial boost to expand its production capabilities.
The exact amount of the funding package, provided by HSBC UK, was not disclosed but it will enable the bakery to lease a 6,500 sq ft facility to house packaging and ambient goods, as well as purchase manufacturing equipment and increase production capacity at its existing site in Malton.
Pies, pastries, cakes and quiches made by the company are sold into delis, farm shops and independent food retailers across the UK. The bakery also owns vans for distribution across the Yorkshire region.
The funding and expansion will allow The Original Baker to meet growing customer demand and diversify its product range, the company said.
The business was founded by managing director Gillian Ridgard and co-director Cheryl Barrett in April 2019. Originally selling to small retailers, the company pivoted during the pandemic to selling online for the local area through a hamper supplier.
Since then the business has increased its customer base across the UK and expanded its product range to include sweet as well as savoury goods.
"The pandemic was a worrying time for small businesses, but we are pleased we were able to adapt to the conditions and move our business online quickly," said Ridgard.
"We have seen huge growth in our customer base since doing so and, following the HSBC UK support, we have been able to invest in new premises alongside some new equipment, which has enabled us to further increase production and enter the world of confectionary," she added.