Consumers are spending more on desserts in the out of home market, according to the latest report from chocolate manufacturer Callebaut.
The second edition of the report – which features CGA commissioned research – covers pricing, menu creation, demographics and the role of dietary requirements to help operators maximise profits.
"This year's Dessert Report offers a complete overview of the market at a critical time for operators as they look to recover from the effects of having to shut their doors," said Vincenzo Mangano, sales director gourmet at Callebaut UK & Ireland. "It is clear that desserts are an integral part of a food offering for an operator and can contribute significantly to their financial gain."
Here's some of the key findings from the report: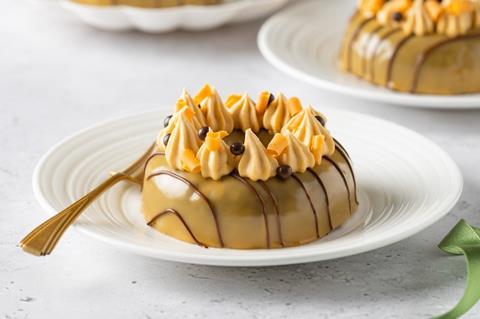 Spend per dessert has grown…
Nearly half (45%) of consumers typically order desserts when eating out – a slight increase on 43% in 2019 – and they're happy to put their money where their mouth is. Spend per dessert has risen across all channels (see table below) as consumers look to treat themselves and extend their experience. However, it's worth noting that order frequency has decreased in line with diners visiting the market slightly less compared to pre-pandemic times.
The report highlights that consumers are opting for desserts on social, celebratory and indulgent occasions, supporting the findings that they are spending more on desserts to treat themselves.
| Outlet | 2021 | 2019 |
| --- | --- | --- |
| Restaurants | £6.57 | £5.52 |
| Cafes and coffee shops | £4.92 | £3.88 |
| Pubs | £5.83 | £4.72 |
| Fast food outlets | £5.59 | £3.66 |
| Hotels | £7.17 | £6.15 |
| Dessert parlour | £7.54 | £6.30 |
| Bars | £7.00 | £5.22 |
| Street food markets/stalls | £6.18 | £4.31 |
… But price is the primary reason for not ordering dessert
Price is the number one reason for not ordering dessert, according to the report, followed by lack of choice, poor quality and dissatisfaction with portion size.
However, Callebaut believes that many consumers could be tempted in given the right approach. For example, its research found that 49% of dessert consumers would be more likely to order a sweet treat if it was made with premium ingredients, adding that 35% find chocolate of the Belgian provenance most appealing.
Eleven per cent of consumers said they'd indulge if their dietary requirements were better catered for while 17% want smaller portions. That said, 12% of those who don't typically go for pudding would dive in if sharing options were available on the menu.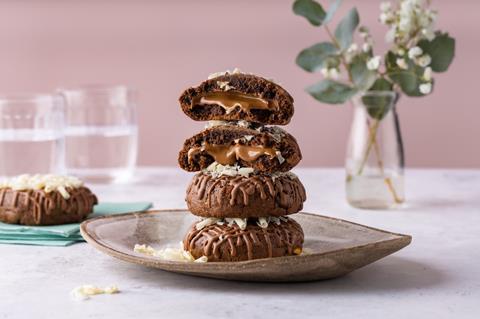 Sharing is caring when it comes to dessert
Sharing desserts can make the end of a meal more entertaining and interactive, plus (as seen above) they have the power to draw in those who wouldn't normally opt for a sweet treat.
Increasing their availability would also increase the temptation for a further third of consumers, particularly those in younger generations.
There are many reasons for sharing, as the report states:
34% say they want to enjoy the experience of sharing a dessert
33% want to try a few different smaller desserts
33% would prefer to eat a smaller portion
25% believe it makes for a more fun experience
20% like to spend less by splitting the cost of pudding
13% try to avoid buying a whole dessert for each of their children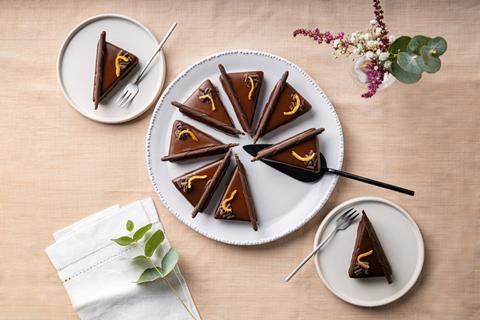 Chocolate remains steadfast as the favourite flavour but there are other considerations
Chocolate is king when it comes to desserts with 45% of those polled opting for it. Toffee/caramel/butterscotch came in second with 26% of the vote followed by strawberry at 21%, vanilla with 20% and raspberry with 15%.
Away from flavours, just over half (51%) of typical dessert consumers think vegan dessert options deserve a place on menus and could encourage those with dietary restrictions to order more.
Health is another driver when it comes to making decisions, but it doesn't mean indulgent options need to be removed. In fact, the report notes that many diners want to be informed and have the option to make a healthier choice, even if they still choose the standard option most of the time.