Trends are not to be underestimated. Unlike fads, they represent a wider change and, in the case of bakery, can simply offer a starting point for creativity and innovation or shake the market to its core.
"Bakery might be a category with an extremely long history, but that certainly doesn't mean it's old-fashioned or slow-moving," says Philippa Knight, marketing director at Puratos UK. "It's important for all of us in this market not only to keep up with today's trends but strive to anticipate those that are coming tomorrow."
The good news is over the next couple of weeks British Baker will take a deep dive into the trends likely to come out on top in 2022 and beyond. From health and wellbeing to sustainability, hybrid baked goods, nostalgic flavours and direct-to-consumer business models, we'll explore them all and more with the help of industry thought leaders and experts.
One thing's for sure, many are optimistic about the future. "If the virus remains under control, we can expect it to be a very big year for the baking industry," says BBF CEO Jonathan Lill. "2022 should hopefully be the year that catapults us into a period of industry growth and equilibrium."
Here's part one, of three, of the top bakery trends for 2022: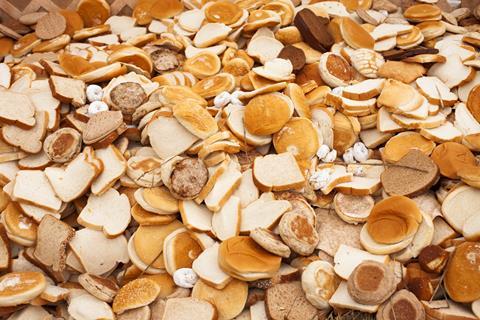 Sustainability is better for everyone
Sustainability was noted by nearly every expert British Baker spoke to as a top trend for 2022 and beyond. As Helen Sinclair, UK marketing manager at Baker & Baker, succinctly puts it: "Sustainability is no longer a nice-to-have."
Instead, it has become a core component of the customer decision-making process. "'Better-for-us' will be the 'better-for-you'," believes Michael Schofield, marketing manager at Bakels, "as pandemic-shocked consumers look for change. The next wave of healthy diets will be those that also support the health of the planet and everything on it."
He notes research that shows just 1% of food and drink launches in 2005 made a sustainable claim versus 28% in 2020. The importance of these could "overtake health as the stresses of Covid-19 evolve into anxieties about our planet," Schofield adds.
The next wave of healthy diets will be those that also support the health of the planet and everything on it
Sustainability isn't a one size fits all though and businesses will need to determine what the key prongs of their green strategies are, without falling into the trap of greenwashing.
"People want to know where ingredients come from, how food is made and transported, if the packaging is recyclable and if leftovers are being upcycled," says Knight. What's more, "three out of ten [consumers] are determined to adapt their buying behaviour towards more ethical food consumption patterns."
Reducing the use of plastic and eradicating food waste were highlighted as two important pillars of a sustainability strategy that consumers will be looking out for alongside the carbon footprint of a product. "The consumer will look for products that could have an impact on their carbon footprint and want to be more considerate to any environmental impact they may have. These habits are forcing both retailers and manufacturers alike to think more sustainably with single use plastics and recyclable packaging," believes Martyn Hamilton, key accounts manager at Lesaffre.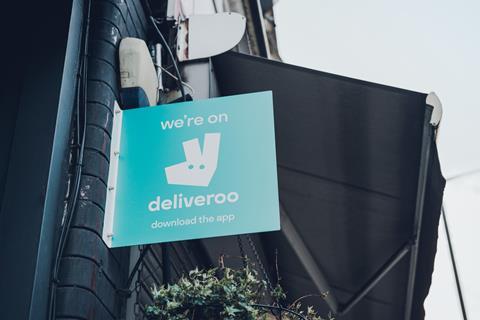 Deliver direct
As Freddie Mercury once sang: "I want it all, and I want it now." This is how consumers feel about baked goods. Whether it's a loaf with their weekly delivery or a treat for a rainy Sunday afternoon, home delivery is becoming an increasingly important outlet.
It was accelerated during the pandemic, but demand is likely to remain high.
"The direct to consumer market has never been bigger," says Adam Cohen, marketing manager at I.T.S, noting it's an area that bakers should "stay focused on if they want to move with the times".
Greggs, for example, has found success in this area which it partly attributes to its products being available in the breakfast and lunchtime slots as opposed to dinner where the most demand exists. Even goods which have traditionally been hard to post, like doughnuts, have thrived in this arena.
"Online and various ordering apps have become a key player within the food industry, particularly over the past year, " believes Rebecca Dunning, trade marketing manager for La Lorraine Bakery Group.
Knight at Puratos UK notes strong appetite but also consumer concerns around freshness as well as quality, higher prices and delivery times. "This highlights the importance of streamlined e-commerce for all retailers. People want plenty of choice, simple ordering and super-fast delivery," she adds.
HFSS inbound
If health wasn't already on the agenda it is now, with incoming high fat, salt, and sugar (HFSS) legislation sending shockwaves through the industry.
"Health is certainly going to be a significant focus in bakery NPD for 2022 and the foreseeable future," says Robert Lambert, head of marketing and communications at Ulrick & Short. "Bakery is one of the target sectors for the restrictions and could hit the sector hard. Healthy reformulations, and recipe formulations with health more at the front and centre, will become more of the norm."
However, he is keen to highlight that this pushes healthy reformulation beyond simple sugar reduction as the restrictions "essentially promote balance within foods", meaning value-added ingredients and those with additional nutritional benefits may also see an uplift.
Recipe formulations with health more at the front and centre, will become more of the norm
"This will ultimately drive new developments and launches," believes Laura Passingham, marketing executive at ADM Milling UK. She believes products with 'better for you' attributes will gain further market share. What's more, "health-related claims should not only target modern categories such as bars and bites but should be a more regular feature seen on products such as chocolate chip cookies, crackers and other baked goods," she adds.
The sector seems torn though. While HFSS presents opportunities for innovative products, it also poses challenges. Promotions are an important revenue driver, says BBF CEO Jonathan Lill, adding that cake aisles could change drastically with "most forms of branded cake disappearing from gondola ends and different price points used".
Fellow cakemaker Finsbury Food Group, like BBF, is up for the challenge but warns it won't be easy for everyone. "Although reformulating recipes will be an option, it certainly isn't a solution for most brands, particularly independents and smaller businesses," says marketing manager Daryl Newlands.
Sinclair, of Baker & Baker, believes "many consumers will not compromise on their indulgent bakery treats", instead taking a "debit/credit" stance.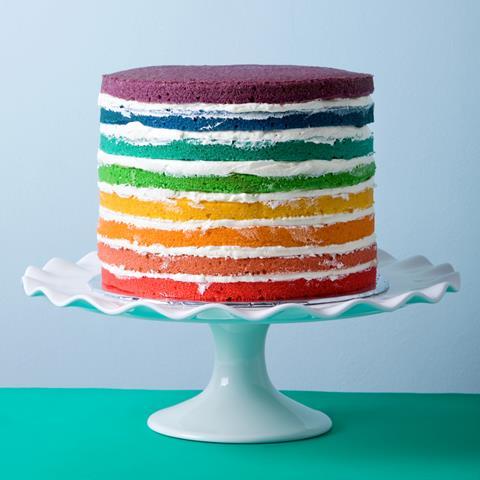 Bright and bold
Looks have always been important in bakery, but this has been amplified during the pandemic as "consumers were able to spend exponentially more time browsing websites and social media to choose food to order or looking for recipe inspiration," says Jacqui Passmore, marketing manager UK & Ireland at Dawn Foods.
It's worth tapping into, says Macphie, which notes 38% of western European consumers think cakes or pastries with multiple colours are more visually appealing and more premium.
"Bold flavours and textures will stay high on the agenda across all products, with classic cakes and traditional bakes coming to the fore ensuring that they are up to date and 'Insta worthy'," adds Cristiana Ballarini, CSM Ingredients' marketing director pastry mixes.
Think bright colours and patterns. This boldness translates into flavours as well. "Say goodbye to 'hints of' and 'infused with' and say hello to bold and loud," says Ross Lowrey-Heywood, development chef, Bells of Lazonby. "Big flavours are becoming mainstream in the supermarket aisles."
Top bakery trends 2022 revealed
1

Currently reading

Top bakery trends 2022 revealed

2

3