Health and value for money are among the key trends playing out in the UK bread market that have been accelerated by the coronavirus pandemic, according to analyst Mintel.
These were revealed by Emma Clifford, associate director – food & drink research UK at Mintel, during a webinar organised by the British Society of Baking called 'The impact of Covid-19 on bread and baked goods'.
Clifford noted that value and volume sales of bread sold through UK retailers were expected to rise year-on-year. Volume sales are expected to grow 5% while Mintel predicts value sales could reach £3.5bn – an uplift of 3.6% on 2019.
While this may flatten out in the future, there are several opportunities for the UK bread market that were identified by Clifford during the presentation. These are: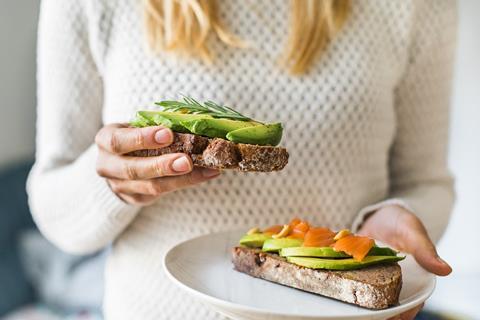 Health and diet
Since the start of the outbreak, healthy eating has become a higher priority for 30% of people, Mintel said. This presents both challenges and opportunities for the bread market.
The first major barrier is consumers' perception of bread, with regards to health. A survey by Mintel in July 2020 of nearly 2,000 UK adults who had eaten and bought bread in the last month revealed some interesting insights. They are:
· 47% agree that eating a lot of bread is unhealthy
· 55% believe that eating less bread is a good way to reduce the number of calories you eat
· 37% said health concerns caused them to limit or reduce the amount of bread they ate in the last 12 months (data to June 2019)
"It will be important to remind people of the health benefits of bread in order to combat these perceptions," Clifford said.
According to the Federation of Bakers, bread plays an important part in a healthy balanced lifestyle – a point it was keen to highlight in a proactive campaign launched earlier this year.
Clifford noted during her presentation that 'positive' nutritional claims become even more relevant. Fibre is a key weapon in bread's arsenal, particularly as gut health rises in importance for consumers.
"Given the well-established link between gut health and fibre, this should be really good news for the bread market. Many people see bread as a great, easy way to get their dietary fibre," she said.
However, being a 'source of fibre' and 'wholegrain' does little to make loaves stand out.
"Fibre does little to build compelling differentiation in a busy marketplace. Ultimately, brands need to do more to set themselves apart on health. They can do this by making high fibre claims more tangible or compelling or by bolstering their healthiness through other claims – it's about going the extra mile," Clifford added. She noted Roberts Bakery's recent NPD – a range of loaves highlighting the vitamins and minerals within them – as well as the Hovis Glorious Grains loaf.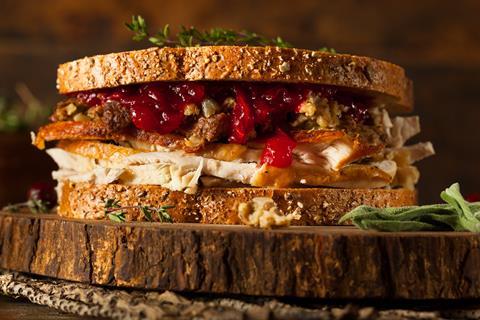 Value and savvy habits
"Shoppers are set to become even more value driven," Clifford added. "Food shopping is one area where we see people instantly make small changes to make their budgets go a little bit further."
The strong value image of bread, and homemade sandwiches, will benefit from this, she noted, as proven in the 2008 recession.
"Bread faces even more competition now than it did in the last recession and sandwiches perhaps don't have the best reputation for excitement and variety. It's going to be important for brands to really remind people of the versatility of bread and inspire them to try out new recipes."
Evenings in present a big opportunity in this market, particularly as Mintel research shows 75% of people who eat and buy bread agree a meal is made more enjoyable with a bread that specifically suits it.
"With people having so many more meals at home, the desire to elevate these meals and make them that more special is higher than ever and bread can clearly do that in an affordable way."
Minimising food waste is intrinsically linked to value for money – after all, buying food only for it to end up in the bin isn't exactly a financially savvy habit.
Thirty-eight percent of bread buyers said 'keeps for a long time' is a factor they look for when choosing bread. Baker Street, from St Pierre Groupe, is one example of a brand that has benefitted from a longer shelf life during the pandemic.
Clifford noted that simply reminding shoppers of bread's suitability for freezing is a good way for brands to strengthen their perception of a long life and value for money as well.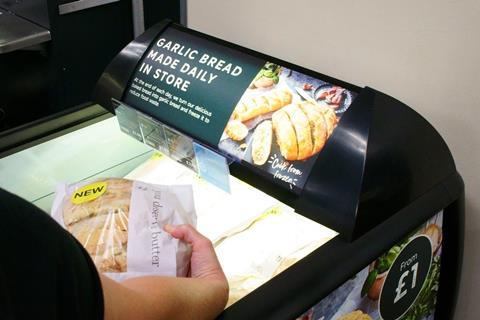 Ethics, the environment and localism
Just over a third (34%) of those surveyed by Mintel would like to see more bread made with British flour and 57% are willing to pay more for bread which supports British farmers.
"Any products which are able to talk about using only British flour have a very powerful selling point and a lot more can be done to tell people about where ingredients have been sourced from to tap into that sentiment," Clifford said. "Drawing people's attention to provenance of ingredients is a really good way to boost association with quality and trust as well."
Further opportunities in this area include sustainability, which goes far beyond reducing the use of plastic packaging. A survey by Mintel in June 2019 found that 43% of bread consumers would be interested in buying bread made using leftovers from the production process, while 38% are up for buying bread made from leftover ingredients from other food and drink manufacturing processes.
One example of this includes a Wild Hops & Barley loaf from Peter Cooks Bread, which was crowned Britain's Best Loaf 2020. The bakery uses leftover grain from a nearby brewery to produce the loaf.
Marks & Spencer has also made strides in this area by using surplus baguettes from its in-store bakeries to make garlic bread, which is then frozen and sold to customers.