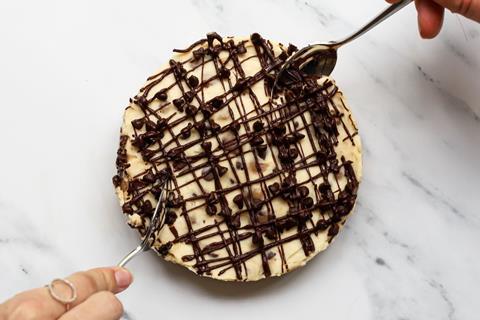 Comforting indulgence is the theme bakers are leaning into this winter, with luxury cheesecakes, CBD- and coffee-infused brownies and buttery brioche all making their mark.
Below we take a closer look at the latest offerings from Love Brownies, English Cheesecake Company, Bridor and Blondie Brownie.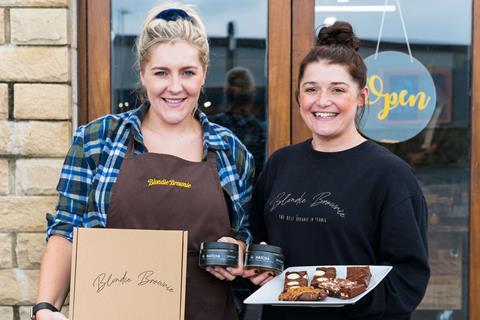 CBD-infused brownies, Blondie Brownie
Artisan baker Blondie Brownie has dipped its toe into the trend for CBD-infused products with a range of new bakery treats fortified with the ingredient.
The brand's Millionaires, Lotus Biscoff, Salted Caramel and Mars Bar brownie recipes have been reformulated to create the specialist CBD baked goods selection. Each individual brownie is said by the brand to contain one gram of an organically grown hemp-based powder called Hatcha.
"CBD is an on-trend, in-demand product, and since we added the Hatcha range to our online shop we have seen lots of interest," explains Blondie Brownie co-founder Kayleigh Blacklock, who launched the bakery business with Natalie Mitchell three years ago.
"When we created our CBD treats, we knew that traditional products like CBD oil would not add the right degree of consistency and taste to our brownies, so we were delighted when we discovered Hatcha."
The powder blended "perfectly with other ingredients to create a consistently excellent bake", Blacklock added.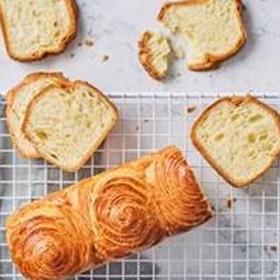 Indulgent Puff Pastry Brioche, Bridor
French bakery manufacturer Bridor is targeting the breakfast and sharing occasions with its new fully baked Puff Pastry Brioche.
The swirl-patterned treat is made from dough that features slivers of butter between the pastry layers, giving the product 'the softness of brioche but with the laminated look of a croissant', the company said.
The product requires 45 minutes to defrost and five minutes in the oven to crisp up.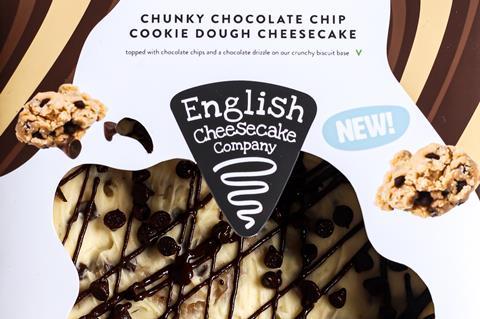 Luxury cheesecake, English Cheesecake Company
Cheesecake specialist English Cheesecake Company has unveiled a vegetarian friendly Chunky Chocolate Chip Cookie Dough version.
Featuring a crunchy biscuit base, a vanilla cheesecake and milk chocolate chip cookie dough topping finished with chocolate chips and a chocolate drizzle, the dessert is available in a six-inch format from Waitrose and Booths (rsp: £5).
The NPD joins the brand's existing Luxury Vanilla Cheesecake with Lotus Biscoff and Traditional Burnt Basque Vanilla Cheesecake, also sold in the same size.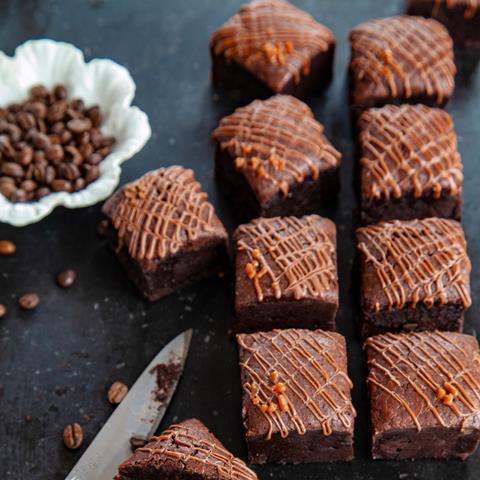 Coffee-themed brownies, Love Brownies
Coffee and brownie addicts will rejoice at Love Brownies latest collection – Espresso Brownies.
The treats (rsp: £3 each) are made from the bakery's in-house coffee blend and are finished with a cappuccino chocolate drizzle. They're also suitable for vegans.