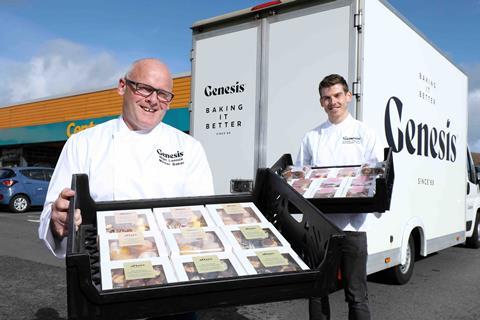 Northern Irish bakery Genesis has partnered with the Great Irish Bake Off winner Stephen Chisholm to create a cake range.
Called Afters by Genesis, the range features four- and nine-packs of buns and pastries. It includes:
Sundae Specials – a nine-pack of sponge cakes topped with raspberry, vanilla or chocolate buttercream with sprinkles and a flake
Premium Fruity Afternoon Tea Collection – a nine-pack of all-butter pastry tartlets filled with either lemon curd, raspberry or blackcurrant hams topped with buttercream, icing or meringue
Rose Cupcake Bouquet – vanilla cupcakes with hand-piped buttercream roses on top.
The premium brand is aimed at discerning customers who are looking for a special treat that tastes homemade, said the firm.
Chisholm, winner of the first series of The Great Irish Bake Off in 2013, joined Genesis last year. He has been working with the product development team and the firm's master baker, Nigel Lennox, to develop new concepts for its Afters range and retailers.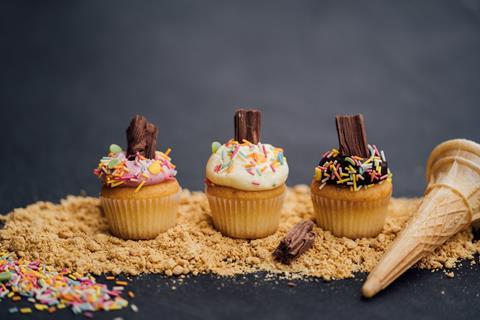 "We were delighted when Stephen agreed to join us to work across our businesses. He combines a passion for food with restaurant and business experience which is an unusual but a very effective mix," said Paul Allen, executive chairman at Genesis.
Genesis products are sold in more than 600 stores across Northern Ireland. The bakery, based in Magherafelt, also produces a range of bread and cakes for retailers including Marks & Spencer and Waitrose.
The bakery underwent a major brand revamp in 2019, dropping the word 'Crafty' from its name and unveiling a new look and products. It was sold in a pre-pack deal in 2018 to the boss of snacks supplier Tayto Group.
"Nigel, Stephen and all in new product development have tried to come up with something for everyone with this range, with chocolate and fruity options and beautiful decoration which is expertly hand-piped by our fantastic team. We've even given two of our firm favourites – jam bakes and iced tops – an upgrade and have produced our Best Ever versions. We shall also have seasonal variations, so the offering will change over the weeks with new cakes being introduced."
The Afters by Genesis collection is available now in stores across Northern Ireland.