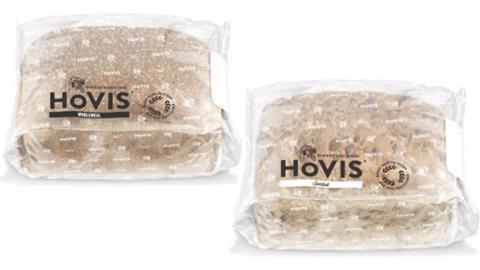 Tesco in-store bakeries are to sell two Hovis-branded bake-off loaves following the retailer's decision to reduce its scratch-baking operations.
Tesco has this month axed scratch-baking in 58 stores and reduced it in more than 200 other sites, with the loss of hundreds of in-store bakery roles.
At the time it announced the move, the retailer said it would be launching new speciality breads to meet changing consumer demand.
The Hovis products will be available through 650 Tesco instore bakeries and are inspired by the bread brand's Tasty Wholemeal and Seed Sensations wrapped loaves.
Described by Hovis as premium and containing no artificial preservatives, the loaves are packaged in 100% recyclable bags.
Hovis said research had shown that 84% of Tesco in-store bakery shoppers think having their favourite brands available baked in-store is a good idea, with 76% of those saying they would buy Hovis if it was available baked in-store.
The bakery brand said the launch underlined Hovis's heritage and supported consumer perception of the brand as being traditional, natural and wholesome.
"We hope this proves to be a positive contribution that will help to boost the range and volume of bread available at a time of unprecedented consumer demand," added Hovis marketing director Jeremy Gibson. "Hovis has increased production to meet higher demand and the introduction of these premium in-store baked loaves, with Tesco, offers more choice."