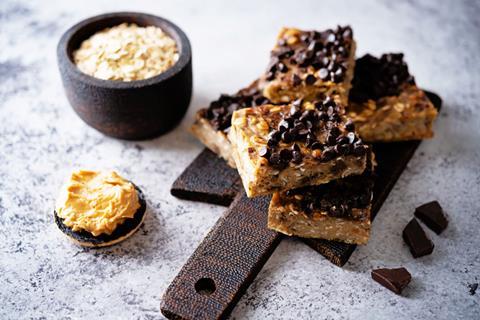 Almost half of young people (45%) in Europe aged between 18 and 34 are buying bakery items every day, recent research has revealed.
A third of people aged 34 and above were found to also be making daily purchases of baked goods, while 62% of the young consumers see bakery products as an important part of their diet.
The encouraging findings come following a survey commissioned by Tate & Lyle and conducted online with 1,250 adult consumers based in the UK, France, Germany, Spain, and Poland (250 in each).
A team of market insights experts at the ingredients giant analysed consumption and purchasing behaviours across a wide range of bakery products including bread, cereals, cakes, biscuits, pastries and bars. They compiled their results and recommendations in the 2023 issue of Tate & Lyle's Bakery Digest report, entitled 'What's driving growth in the European bakery market?'.
Lin Peterse, Tate & Lyle's category development manager for bakery in Europe, said the findings point to a number of emerging trends and behaviours, including a new focus on wellbeing driven by a more holistic approach to health.
"We're noticing that there is a lot more focus on positive nutrition claims," she commented. "In addition to of claims like reduced fat and reduced calories, consumers are increasingly seeking products that are high in fibre or high in protein."
Peterse noted that, as a result, protein bars or high fibre snacks which had previously been considered 'performance' products were now becoming more mainstream – consumers were even starting to look for fibre and protein claims on products like cakes and biscuits.
Increasing regulation on the display, packaging and promotion of products high in fat, sugar and salt (HFSS) was said to be a growing consideration for all bakery firms in the UK. However, just over one in every two UK consumers interviewed (51%) admitted they didn't know what HFSS means.
Of those surveyed, 71% said they would still buy an HFSS product as an indulgent treat, while 65% of young consumers indicated that they would purchase HFSS products that also have other benefits such as high fibre or protein.
Marketing and in-store promotions still play a big role in the purchasing decisions of UK consumers, with 59% of respondents noting that brand advertisement influenced which bakery products they bought. A majority (65%) said they would like manufacturers to reformulate the recipes of their favourite bakery products so they can still have the convenience of buying them at aisle ends or by checkouts.
"It means manufacturers may need to review some of their formulations to attract new consumers and keep existing ones," commented Peterse, adding that there still needed to be a balancing act between making products healthier while maintaining quality, texture, and mouthfeel.
Another topic discussed in the report was how rising inflation across Europe during the past two years has affected shopper behaviour. Unsurprisingly, consumers had become more cost-conscious in the current environment, with around a third of those surveyed (38%) saying they set budgets before they shop and 41% expressing intention to take greater advantage of promotional offerings.
Cost will be key to attracting new customers, opined Peterse, with 62% of those who said they were buying fewer bakery products citing saving money as a key factor in cutting back.
The complete 2023 Bakery Digest report is available to download for free from Tate & Lyle's website.