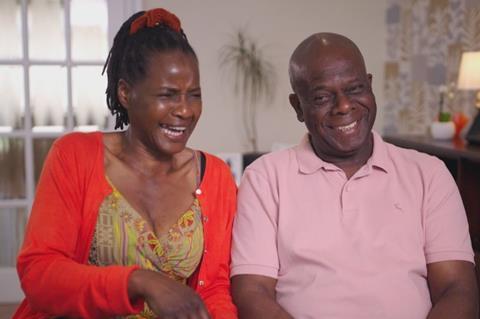 Nottingham-based rum cake supplier Harrison & Griffiths has won a supermarket listing in the latest episode of TV show Aldi's Next Big Thing.
The Channel 4 show gives independent food and drink producers from across the country the chance to present and pitch their products to Aldi.
The most recent episode focused on baked goods and featured six businesses that had been selected from hundreds of entrants.
Harrison & Griffiths, which was co-founded by Colin Harrison and Paulette Griffiths, was named the winner after Aldi managing director of buying Julie Ashfield declared their rum cake "the best product I've eaten in the history of products I've eaten".
"I was absolutely blown away by their product," she added. "After the pitch day, I told everyone I met about it. I couldn't get over how wonderful it tasted."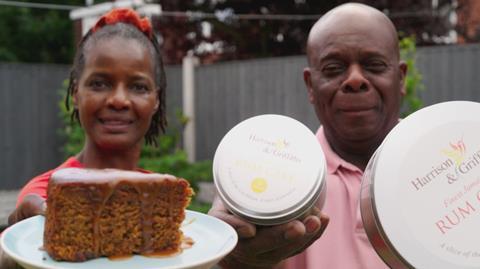 Harrison and Griffiths, who have a combined total of 25 years' baking experience between them, have been making rum cake together since 2016. The Caribbean fruit cakes showcased on the show are based on Harrison's mum's recipe but have been tweaked over many years.
The cakes are usually produced at a rate of 250 a week by the duo at home. After winning the show they worked with Aldi's supplier to scale up production to produce the 30,000 cakes that have just been rolled out to 970 stores.
"It took me a long time to perfect this recipe and of course I was worried outsourcing production it wouldn't be as good," says Harrison. "But we worked with Aldi's supplier to make sure it was as we wanted and we're really happy with it."
Griffiths added she still can't believe that next time the couple are in Aldi they might see their cake in someone's basket.
The winner of the first episode of the show was Sussex-based pie-maker Mud Foods. The firm's Chip Shop Chicken Curry Pie, which contains free-range chicken in a sweet curry sauce infused with fresh ginger, chilli and coriander, has since gone on sale in Aldi stores.