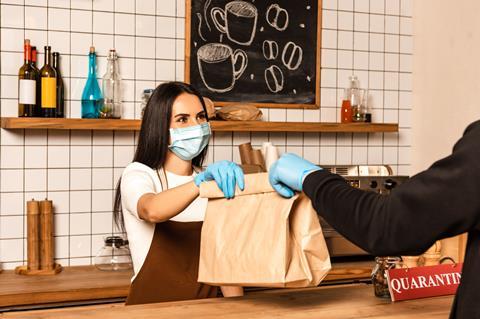 As lockdown eases, new research has suggested much of the British public believe it is too soon to reopen businesses.
Only 37% of respondents feel safe enough to visit restaurants and cafés, according to a nationwide YouGov poll of more than 2,000 adults commissioned by workplace safety platform SafetyCulture.
However, the survey has also highlighted ways in which business owners can make customers feel more at ease.
More than three in five people said having effective social distancing protocols in place would make a difference, with this likely to make 63% feel safer in restaurants and cafés.
"Everywhere is high risk in a pandemic, but everyone has the right to expect a safe experience, so businesses must prioritise the safety of both their customers and employees right now," said Dan Joyce, general manager EMEA at SafetyCulture.
Free and readily available safety supplies including gloves, masks and hand sanitiser would give 43% of respondents confidence to visit a café or restaurant. Compulsory temperature checks would also be appealing to 37% in a restaurant and café, and 38% in pubs and bars.
More than a quarter of British people (26%) said being able to access a list of daily safety procedures conducted by cafés and restaurants before visiting would make them feel safer, while 31% wanted to view a list of recent cleaning activities.
"Safety and getting your business up and running can go hand-in-hand. As we have seen in other markets which have re-opened sooner, safety has become a differentiator that will attract customers and talent to your business," added Joyce.
The launch of the research follows SafetyCulture's recent partnership with the British Beer & Pub Association, to support pubs as they reopen their premises.
"Transparency around the safety measures businesses have put in place will help ensure both customers and employees feel confident about getting back to work and to socialise, which is crucial to get the British economy up and running again."
Following the Chancellor Rishi Sunak's announcement yesterday, VAT on food is to be cut to 5% as part of government plans to revive the hospitality industry.