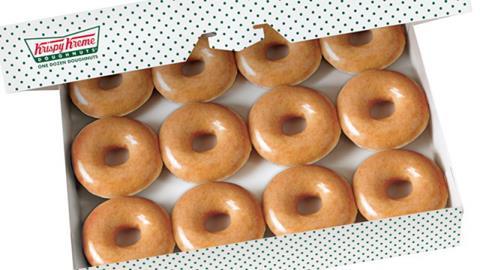 Krispy Kreme is giving free doughnuts for customers to gift to neighbours and local key workers for Do Something Good for your Neighbour Day on 16 May.
Every time a consumer buys an Original Glazed dozen box, another will be gifted free, which they can deliver to a neighbour or local key worker.
It will be available on all purchases of Original Glazed dozen boxes on Saturday 16 May, via the UberEats app.
Krispy Kreme hopes customers will join in the movement by leaving surprise pick-me up packages on neighbours' doorsteps.
In these times of separation and social distancing, communities and neighbourhoods have been inspired to connect and come together, it added.
"At Krispy Kreme we have an ongoing mission to 'Serve Smiles' and bring small moments of joy with our sweet treats – so this week we would like to help our customers bring a smile to a neighbour in their community," said Richard Cheshire, CEO of Krispy Kreme.
People should coincide gifting packages with daily walks, wash their hands before handling the box and place them on neighbours' doorsteps before knocking and stepping back two metres, advised the company.
Krispy Kreme is among the bakery and café chains that have started to reopen their sites.