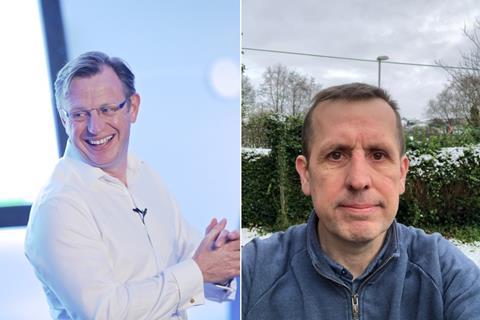 Employees from foodservice firm Brakes, major retailers and allergen campaigners are among those to be recognised in the New Year Honours list.
Alex Mayfield, supply chain & operations director, and Ricky Sercombe, lead solution designer, from Brakes were awarded MBEs for their efforts during the Covid-19 pandemic. The duo led the Brakes team in launching a service to provide food boxes for those shielding and clinically vulnerable during the first nationwide lockdown.
Brakes, who partnered up with wholesaler Bidfood, delivered the first boxes direct to those who needed them in nine days.
"The MBEs given to Alex and Ricky reflect the resilience, innovation and resourcefulness of our business in developing and launching a service to support the clinically vulnerable at a time when many of those most in need were unable to access food and essential supplies," said Brakes CEO Hugo Mahoney.
The firm was responsible for food supply to critical institutions such as the NHS and care sector. It also worked with retailers to provide products to fill empty shelves in the early days of the crisis.
"I'm very proud of how they drew the business together to deliver such a valuable service so quickly, at a time when many supermarkets were displaying empty shelves and were not able to provide delivery slots," he added.
Mayfield was responsible for coordinating supply, procurement, packing and distribution. Meanwhile, Sercombe ensured the initial data was collated into a meaningful and workable plan, and overcame issues with its accuracy, consistency and timeliness.
Brakes supply a range of bakery products, including baguettes, loaves, cookies & biscuits, cakes, doughnuts and bread.
Recognition for allergen campaigners
Nadim and Tanya Ednan-Laperouse also made the New Years Honours list. The couple received OBEs for their services to people with allergies.
They said they were 'delighted' to accept them in the name of their daughter, Natasha, who died after suffering a severe allergic reaction to sesame in a baguette in 2016. Following the incident, Nadim and Tanya launched a campaign which, following consultation, resulted in the introduction of Natasha's Law. Due to come into force in October 2021, it requires food packaged on-site to have an ingredients list with the allergens emphasised on it.
Other key workers to have been recognised, include Steven Clarke, managing director at Bidfood, Rebecca Gorman, store manager at Marks & Spencer, and Joanne Louise Whitfield, chief executive officer – retail and food at the Co-op.