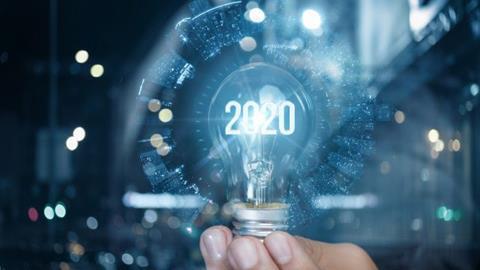 Many of the trends that have driven bakery in the past 12 months are tipped to continue shaping the market in the coming year.
Bakery ingredients manufacturer British Bakels has conducted research into consumer attitudes to help bakers understand what is driving consumer purchasing decisions – and the potential for new product development.
Here's what the Bakels researchers found:
Be good to you and the environment
Gut health is a big concern for many Brits, with Bakels citing research by The Food People that found almost a quarter of consumer saw 'gut friendly' as an attribute they would like to see more of in bread, ahead of 'made with sourdough' and 'vegetables in the dough'.
The role of fibre in helping optimise gut function also presented opportunities for the baking industry, including products aimed at parents who felt their children might not be consuming enough fibre.
Meanwhile, concerns over sugar consumption gave savoury goods a chance to appeal to health-conscious consumers in the form of products such as savoury muffins.
When it came to the environment, although packaging was set to remain in the spotlight, food waste continued to be a key issue, found the research. Bakels pointed out it had worked with customers to provide solutions such as bread pudding made using leftover white baguettes, and banana bread with surplus bananas.
Veganism
Veganism was the food trend that defined 2019, and was set to continue being a major innovation driver in 2019, with Bakels stating quality and variety would be key.
There were also gaps in the market identified, with Mintel finding that just 21% of consumers feeling vegan cakes sounded appealing, and that launches in cakes, pastries and sweet bakery trailed behind the overall food category.
"With consumers expecting a strong variety of high-quality products, bakers expect the same from their ingredients suppliers," said Bakels. "Vegan ingredients that display versatile qualities allow bakers to add choice to their vegan offering and give consumers attractive seasonal options."
Small and personal
Personalisation was of increasing interest to consumers, and there were opportunities for bread and cake to tap this trend.
Bakels pointed out that Harrods, for example, offered customers sourdough breads that were flour-stencilled with their initials, freshly baked and finished while the customer shopped in-store.
The ingredients supplier also highlighted Ole and Steen's Socials bar-style cakes which were cut to size depending on the customer order – enhancing the customer experience, while unlocking premium cakes as permissible treats. (Bakels London Bakery Tour Research, profiling over 40 bakeries.)
Fresh variety
While readers of British Baker will need no convincing of the value of freshly baked bread, fresh cakes also provided an opportunity.
'Freshly baked' took the top spot for cake attributes consumers were willing to pay more for, and was of particular importance to parents of under-5s, according to Mintel data.
"Since cakes are often bought on impulse, customer experience in-store through communication of craftmanship, novel ingredients and even live finishing boost purchase probability," stated the company.
Convenience
According to Mintel, 29% of consumers would be interested in a subscription for bread delivery.
While this would meet logistical challenges, it could open up the customer base for small bakery businesses in the future, suggested Bakels.