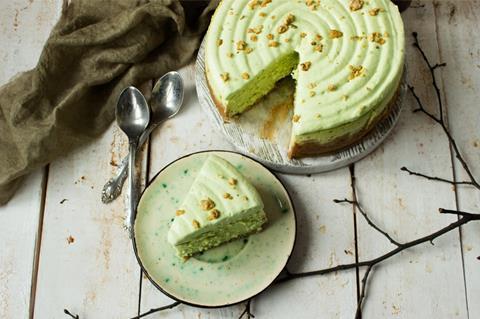 Ingredients specialist Synergy has launched a raft of new flavour concepts that take inspiration from the 2022 Michelin Great Britain and Ireland guide.
New additions include British seasonal fruits such as rhubarb and apple, which Synergy said are undergoing a renaissance in the culinary world. New Belgian chocolate and blonde chocolate flavours, meanwhile, aim to tap into premium indulgence trends and enable manufacturers to add a different twist on classic chocolate flavours.
Synergy analysed the dessert menus of 49 Michelin Star restaurants in the UK as a source of insight for manufacturers across the food and beverage industry and to provide culinary inspiration for its flavour developments. The research highlighted key trending profiles and exploration of new ingredients and flavours.
Rhubarb came out top as the most used flavour on the dessert menus, which Synergy believes could be due to its seasonality and versatility in several pairings, such as ginger or pistachio. It was followed on the list by the classic flavours of chocolate, vanilla and apple.
The Synergy research also found that chefs have been championing pear, as its sweet and less acidic notes in comparison with apple make it suitable for combination with a range of fruits, spices, nuts, and indulgent profiles like chocolate.
"We've been really inspired by the use of different ingredients and flavours across Michelin Star restaurants in the UK and Ireland," said Vicky Berry, European business development manager. "It's so interesting to see the ways that top chefs experiment with flavour combinations and to see which flavours are trending.
"We have used the insights gained from our analysis to create some versatile new flavours, which customers can access alongside some of our existing solutions, to help them inspire their consumers with a premium taste experience. Our trends-led approach to flavour development enables us to anticipate some of the up-and-coming flavours, such as bergamot, kaffir lime and honey," Berry added.