Bakers are kicking off the new year with hope and a host of ambitious plans as they look to boost their businesses in 2021.
We've asked bakers from across the UK to reveal what they'd like to achieve over the next year: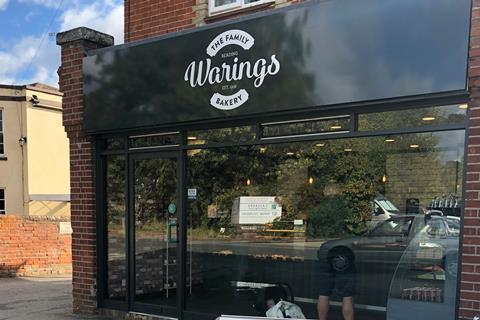 "Capitalising on our new-found fame"
Daniel Carr, PR manager at Warings Bakery in Reading, says:
Despite the turbulent year and challenges we have faced, Covid has in fact provided at least one positive for our industry and that has been to raise the profile of small independent bakers like ourselves. New customers have discovered us and we find ourselves baking for a new generation of customer that is enjoying our traditional products, with increases in sales of bread, buns, doughnuts, and pastries.
Lockdown forced us, out of necessity, to develop online home deliveries and since its launch we have continued to evolve and re-developed our temporary site into a new company website and on online shop.
Our resolution for the new year is to continue to offer our customers a wide range of fresh, tasty traditional baked products, capitalising on our new-found fame and also to look at how we can evolve our online shop to offer a postal service across the UK, as we've already seen demand for items such as lardy cake to be posted.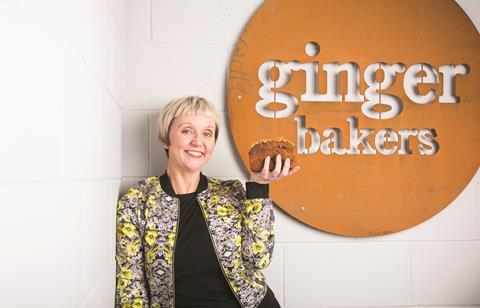 "Keenly welcoming back out volunteers"
Lisa Smith, owner of Ginger Bakers in the Lake District, says:
First off, we need to take stock, assess the impact of all the new online sales we've taken and examine how they will develop them and then fit into our ongoing business model. The increased volume of sales took us by surprise somewhat, especially with the levels experienced in the build-up to Christmas. We just haven't had the time to analyse the financials, so this is where I will start and feed this into the business plan to give us structure for 2021.
We will be adding a couple of new seasonal cakes to our range and including them in our newly launched cake club as well.
Once the pandemic allows, we will be keenly welcoming back our volunteers, we've really missed them, especially as they enhance our working day in the bakery, and we are able to offer them much needed work experience which helps them to develop and provide them with key skills.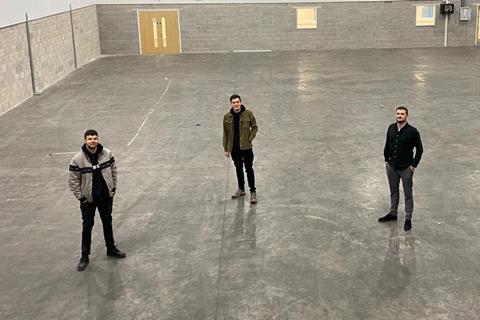 "We don't want to abandon the high street"
Max Poynton, co-director of Derby-based doughnut specialist Project D, says:
Our business model completely changed during 2020 where the focus shifted from selling our luxury handcrafted doughnuts at events and shopping centre kiosks to offering an online home delivery model and at pop-ups announced on social media. We currently deliver across a region from Leeds to Birmingham, but our recent move into a bakery which is 11 times the size of our previous home will allow us to triple our capacity so we intend to extend into Manchester and London.
We don't plan to abandon the high street and we hope to reopen some, if not all, of our kiosks as well as opening a flagship store in Leeds. We can see from the proliferation of coffee shops on the high streets that customers want somewhere to socialise, to gather and meet friends, or even as a place to work and we want to open somewhere where the baked goods are just as important as the coffee.
Customers want an 'experience' – somewhere that will look amazing on their social media feeds and offer an opportunity to try something innovative, creative and exciting. This is certainly something we intend to offer in our flagship store, and we are batting around some incredible concepts.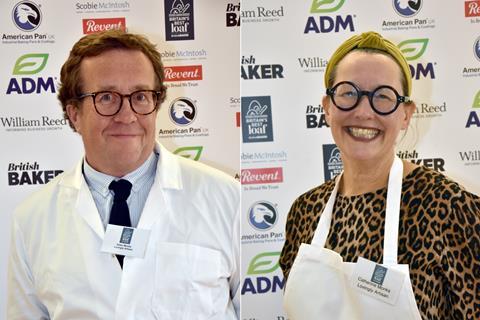 "Dedicate some time to reflecting after a year of survival"
Catherine Connor and Aidan Monks, owners of Lovingly Artisan, says:
We're big believers in daydreams and forecasting a future you desire. Creating a few realistic goals and perhaps a couple of fairytales too, this is what we both sketch out on our vision boards before the 1 Jan and have done for decades. The type of resolutions that help you visualise a brighter future or a future you're prepared to get up early for and fight for when the going gets tough (and wow wee has it been tough this year).
Our resolutions for 2021 are:
· Create a creative baking space, with time to play, time to explore and experiment
· The year of learning – Aidan's year will kick starts with a six-week fermentation course as this year is all about growth and discovery. Whilst Catherine is on a programme dedicated to developing a greater understanding of retailing successfully
· To dedicate some time to stepping back, reflecting and evaluating, needed after a year of survival.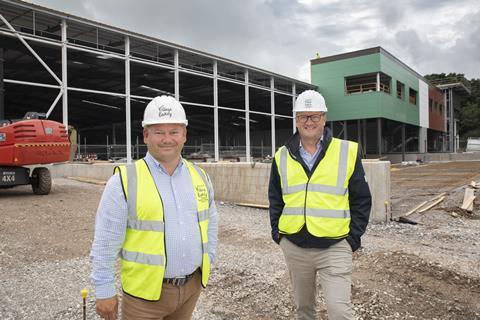 "Opening our new state-of-the-art bakery"
Robin Jones, managing director of the Village Bakery in Wales, says:
Like everyone else we are hoping that the cloud of coronavirus will start to recede in 2021 and we can return to something like normality.
One of the things we have to look forward to is the opening of our new state-of the-art bakery next summer which will be more than three times the size of the one its replacing and will be kitted out with the best, most modern equipment on the market.
It will enable us to relaunch of our Baking Academy to train the next generation of bakers, teaching them with the skills and providing a firm foundation for the future. It will also be home to our new Innovation Centre where we will be developing and perfecting new products.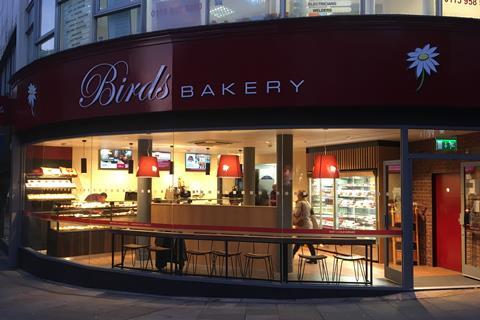 "We can find the new normal on the high street"
Mike Holling, sales and marketing director at Birds Bakery, says:
The challenges of this year, which have impacted our trading performance, have already put us in a strong position to deal with the next year. The development of new revenue streams will continue – home delivery and "Birds by Post" have been very successful, and we expect this to expand further.
We have some excellent new product development in the pipeline, especially with our seasonal lines, which starts very quickly with Valentine's Day and Easter. We will also be focussing on increasing the gluten-free offering and our vegan products.
With the Covid-19 vaccine becoming more available, this will hopefully reduce the impact of the pandemic and we can find the new normal on the high street, but I envisage we will be under constraints during the forthcoming months. Our number one priority will be to keep our colleagues and customers safe at all times.
We would like to wish everyone in the baking community a more positive new year – bring on 2021.