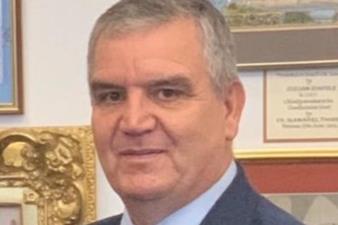 British Bakels has completed the restructuring of its management team in the wake of Keith Houliston's retirement as sales director for craft and wholesale.
Houliston's former remit now sits under the leadership of Andy Hooper, who has been promoted to commercial director. Hooper, who has been with Bakels since March 2000, was previously responsible for the industrial categories of the business.
"I am absolutely delighted to have been appointed as commercial director for British Bakels and will be supported by a fantastic team of business development, technical support managers and the wider Bakels team," said Hooper.
Three members of the team have been promoted to commercial managers to work under Hooper's leadership. They are Fred Gencarelli, industrial; Steven Fulford, craft and wholesale; and Mark Challis, in-store bakery and retail.
Working alongside the trio will be Steven Burgess, senior technical support manager for all categories.
Houliston, meanwhile, will remain at Bakels as a company ambassador director, responsible for engagement and support while promoting the business at industry events and functions.
A company veteran of some 40 years, Houliston stepped down from his former position at the end of December 2020, and was recently recognised for Outstanding Contribution to the Baking Industry at the Baking Industry Awards 2020.