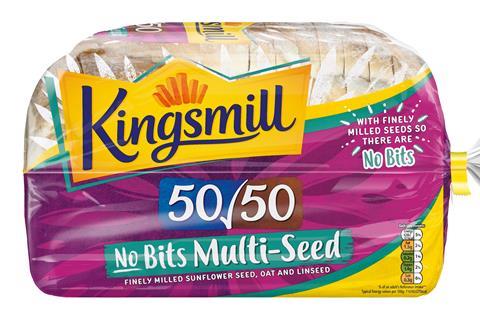 Allied Bakeries is planning to consolidate its plants and depots into a smaller number of larger sites, resulting in job losses, British Baker has learned.
The group, which is responsible for the Kingsmill, Allison's, Burgen and Sunblest bread brands, admits that redundancies will result if the proposals are accepted.
However, Allied has vowed to support any workers impacted to help them find alternative work either within its bakery network or another business owned by parent company Associated British Foods.
The aim of the plan is to create a 'more efficient and flexible business model' following a 'multimillion-pound investment programme' in new equipment and technology at a number of bakeries over the past 12 months, Allied said.
Under the proposals, the group's head office will be repurposed as a flexible workspace, with core operational responsibilities devolved out to regional bakeries to 'better meet the specific requirements of companies', the bakery giant added.
The plan also involves the closure of Allied's distribution depot in Orpington, Kent. With the consultation process already underway, the company acknowledged it was a 'difficult and uncertain' time for staff but added that it expected to be able to transfer a 'significant number of jobs' from Orpington to bakeries in Walthamstow and Stevenage.
Another proposed change to the current operating model would see the ending of wrapped bread production at Allied's Glasgow bakery, potentially resulting in further redundancies. However, the site would still be used for speciality bread production as well as distribution.
"The market for white and wholemeal wrapped bread is in long-term decline and remains exceptionally competitive," Chris Craig, joint managing director of Allied Bakeries, told British Baker. "We have therefore proposed a number of changes, including site consolidation and investment in new equipment, tailored to the specific needs of our retail customers across the UK.
"The announcements we are proposing will create a more flexible, adaptable and efficient bakery operation that is optimised for future growth," Craig added.
Last July, Allied announced the end of its contract to supply Co-op with branded and private-label bread after failing to agree commercial terms with the retailer.
The news came 15 months after the bakery business revealed it had lost the contract to supply Tesco with private-label bread, resulting in a £65m write-down.