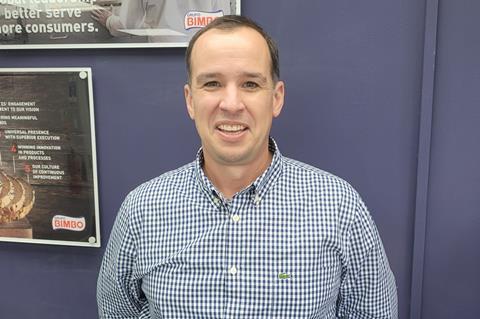 Bakery giant Bimbo UK has appointed Steve Jones, who most recently worked for Hovis, as head of retail.
Jones will be a central figure in the UK business, Bimbo said, and will oversee crucial relationships across all retail channels including major supermarkets, discounters, and convenience stores. His primary objective will be to further drive the growth of Bimbo in the UK, as it looks to expand beyond its bagels and viennoiserie offering, aiming to better reflect the global brand offering.
Additionally, his leadership role will also see him focus on the company's purpose to 'Nourish a Better World' ensuring it balances 'great quality products with happy associates and a strong focus on reducing our environmental impact'.
Prior to joining Bimbo UK, Jones worked as business unit controller at Hovis. He also spent 12 years working at Allied Bakeries in a range of customer manager and controller roles across wholesale, foodservice, and retail. During this time, he brought new branded concepts to market as well as launching whole portfolios of customer own label bakery.
"The opportunity to take my knowledge and experience into the world's biggest bakery company was not only a logical step, but an incredibly exciting one. I'm truly excited to be leading such a talented retail team as we drive the business and its objectives forward," Jones said.
"As I embed myself in the business, I'm committed to supporting the team to achieve their vision and work alongside them as we showcase what this global business can offer. There are some exciting times ahead," he added.
Jon Smythe, Bimbo UK's sales, marketing & supply chain director, added: "With Steve's reputation for delivery, passion for the industry and his enthusiasm for his new role, we're excited he has joined Bimbo UK and we look forward to building an even stronger future together."