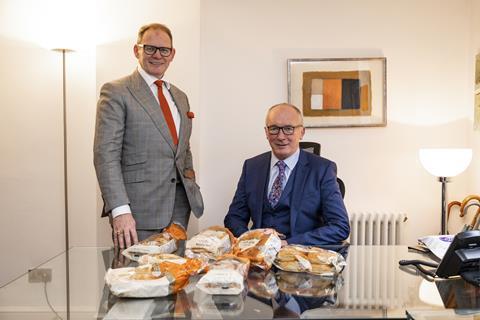 Manchester-based bakery St Pierre Groupe has donated tablet PCs to Didsbury High School to enable pupils to continue studying online during the coronavirus pandemic.
The school has been teaching remotely, with the majority of schoolwork and communication taking place online. But not all pupils had access to a PC at home.
"Some children had issues with trying to share technology in order to get work done, meaning they were not getting to do their work until late at night, which obviously is not beneficial," said Dr David Woolley, head of Didsbury High School.
The new tablets have "really made a difference" to five pupils and their families, he added.
St Pierre Groupe moved its main premises to Didsbury last year, and has been supporting local charities during the Covid-19 outbreak.
"Like the majority of businesses, we had to mobilise office teams to work from home at the beginning of lockdown. This has been relatively straightforward for us, thanks to technology," said St Pierre Groupe commercial director Chris McLaughlin.
"We were made aware things weren't quite so straightforward for all the pupils at Didsbury High School, so we were more than happy to donate tablet PCs to some of the pupils, so they can continue with their vital school work while they are not attending school."
St Pierre has also donated more than 175,000 Brioche Swirls to charity FareShare and 2,700 to Wythenshawe Food Bank.