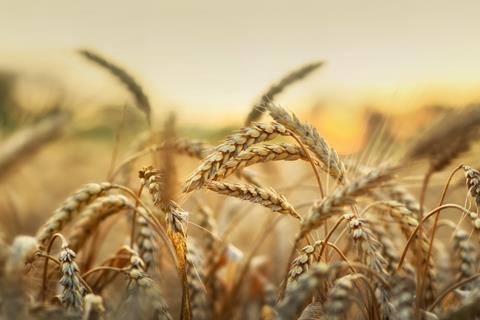 Key figures from Finsbury Foods, AB Mauri and UK Flour Millers are set to debate supply and pricing issues of major commodities at the upcoming British Society of Baking (BSB) spring conference.
Andy Pollard, managing director of ingredients company AB Mauri, and Peter Baker, non-executive chairman of bakery manufacturer Finsbury Foods will be joined by Alex Waugh, director general of trade body UK Flour Millers, to discuss the current issues as well as the challenge of passing costs on to major retailers and smaller customers.
Waugh will also address the conference, which takes place on 6 April, individually with a statement on the latest wheat plantings, supply and prices.
Supply and pricing issues surrounding bakery commodities including flour and wheat have come under the spotlight recently, with problems at the start of the year significantly worsened by the conflict in Ukraine. Growing concerns have led Gordon Polson, chief executive of the Federation of Bakers, to write to environment secretary George Eustice to warn of bread supply disruption and call on the government to support the baking industry.
Held at Tythe Barn in Bicester, Oxfordshire, the BSB spring conference is returning after a two-year absence due to the pandemic and will explore the theme of 'Moving business on'. As well as wheat and flour challenges, topics discussed will include business growth, leadership, automation and food safety.
The speaker line-up also includes Baking Industry Awards winners Megan Roberts of AB Mauri and William Leet of David Wood Baking, winners of the Rising Star Award in 2020 and 2021 respectively, who will be addressing a session called 'What do today's young bakers need?'
Talia and Sean Sarafilovic from Stephens Bakery in Scotland, winner of the Craft Bakery Business Award at the 2021 Baking Industry Awards, will discuss how the next generation of the family firm is moving things on with regards to business development and training.
Tickets for the conference are available from the BSB's website at a cost of £160 for members and £180 for non-members.