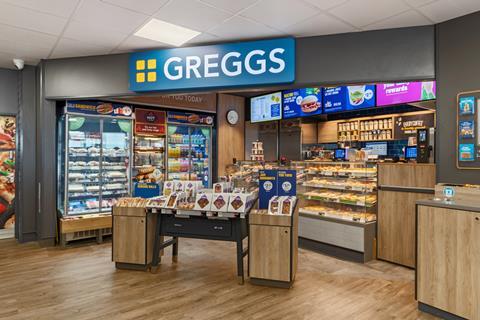 Forecourt operator Ascona Group has launched the first of 30 Greggs concessions it intends to open over the next five years.
Debuting at its Crossways Service Station in Neyland, Pembroke, West Wales, the new outlet is selling the full range of Greggs products including bakes, pasties and sausage rolls.
The aim is to create a "unique customer experience by offering affordable food on the go", Ascona, which employs more than 750 people, said.
Planning permission has also been submitted for the operator's second Greggs site at Holywell Service Station in North East Wales and a further 28 stores are expected to open by 2027, bringing the total to 30.
Darren Briggs, Ascona Group's CEO, said he was thrilled with the Pembroke opening, which the operator claimed would ensure "sustainable and profitable growth of the site for years to come".
"Greggs is a much-loved brand and one that we are truly excited to be partnering with," Briggs added. "Creating destinations that serve our customers and communities is at the heart of what we do, and the introduction of Greggs will be another string to our bow as we seek the magic formula at each of our locations.
"We are actively looking at multiple sites across our portfolio and our ambition is to open 30 new Greggs stores at forecourts across the country in the next five years, something we feel is eminently doable after the stellar few weeks of trading this first site has had."
Last month, Greggs said its franchise partners would play a "critical part" in its expansion plans. In October 2021, the bakery giant unveiled plans to accelerate the rate of net shop openings to around 150 per year from 2022, with the ambition of reaching at least 3,000 shops across the UK.
As well as Ascona, Greggs' franchise partners include EG Group, Moto, MFG, Blakemore, Welcome Break, Park Garages, Compass, HKS, Falcon, Applegreen NI, Henderson, and Appleby Westwards.