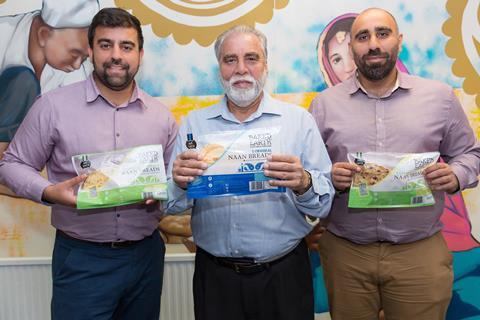 Naan and flatbread specialist Butt Foods is taking its Baked Earth brand into the retail sector for the first time.
The Nottingham-based company has signed a deal with five major retailers, which have around 2,100 stores in total, and secured an export deal with a company that has more than 600 stores in mainland Europe.
The products available as of next month will be plain naans and garlic & coriander naans, both in large and small varieties.
Baked Earth was traditionally a foodservice brand served in pubs, bars, restaurants, casual dining outlets and other venues, Butt Foods noted. It had planned to take the brand into retail, but the company's plans were accelerated by Covid-19.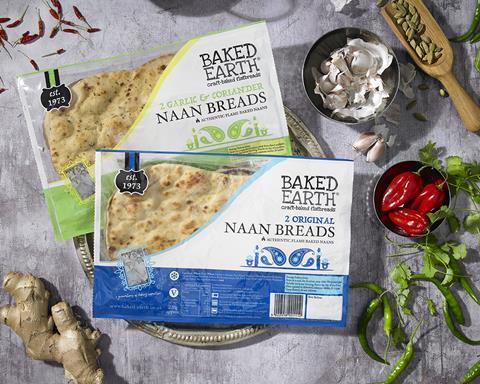 "This sector was badly hit during lockdown but fortunately for Butt Foods we had begun to diversify into the retail sector just before the pandemic started – a process which we accelerated during lockdown, and which has been very successful. We saw the opportunities and were able to quickly adapt our business to supply to retail, as well as foodservice," said managing director Dan Butt.
"We're delighted to now announce that we have secured deals to supply our Baked Earth Naan Bread to five major retailers, including a key export deal which will see the Baked Earth brand sold on mainland Europe."
As part of this, Baked Earth has been given a new look for the retail sector, which includes a black and white family photo of founder Mazhar Butt taken in the early days of the business.
The company is marking its 30th anniversary this year having started after a customer failed to pick up a large order of naan breads from the family's curry house in Nottingham.