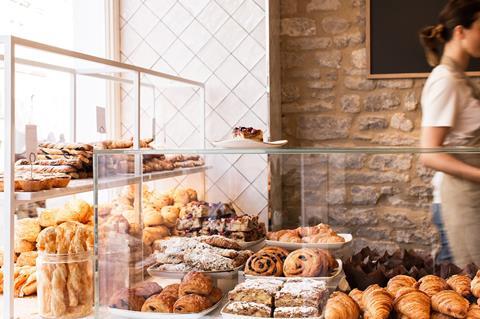 Cornish Bakery is set to make its Scottish debut after signing for a 2,500 sq ft site at Caledonia Park.
The independent bakery chain plans to open the unit, situated in the design village in Gretna, later this year as one of its eight new locations set to open in the UK over the next 12 months.
It will serve Cornish Bakery's range of coffee and pastries as well as savoury snacks which include focaccia, pizzetta, Cornish pasties and ham hock toasties. Sweet options include croissants, chocolate twists and pastel de natas among others.
"Caledonia Park is the perfect location to launch our distinctive brand in Scotland, proving my mantra that bakery is the new coffee shop," said Cornish Bakery founder Steve Grocutt.
"We are continually looking to increase our estate as one of the fastest growing, independent bakery brands in the UK, and we are looking forward to making our mark in Caledonia Park alongside an impressively strong retail line-up."
The business joins Caledonia Park's food and beverage line-up which includes Subway, Pizza Express, Costa Coffee, and Bruce & Luke's Coffee & Donuts.
Cornish Bakery has more than 50 locations across the UK with more on the horizon as it works towards a goal of 100 sites. Earlier this year, Grocutt said the business is aiming to retain "its strong culture of independence" while pushing for this growth.
To help realise its ambitions, the chain made several senior appointments including welcoming Ralf Goad, formerly of Risk Capital Partners, as finance director and Stephen Evans-Wrobleski, formerly responsible for national operations and innovation at the Whitbread Bar + Block operation, as director of commercial operation.
Internal promotions also saw Jen Rowlands, originally a bakery manager, has risen through the ranks and been appointed to the role of head of operations, alongside other appointments.