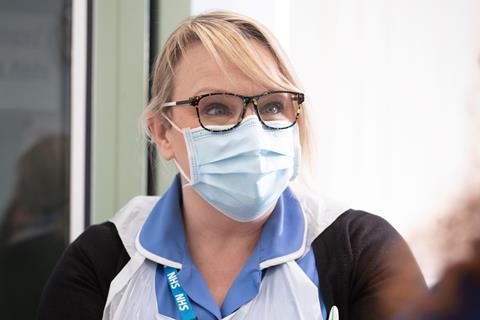 Kingsmill is funding the training for a new nurse to serve the community around its Stoke bakery.
Louise Brown from Uttoxeter is the first of seven nurses from around the UK who will be trained via funding by the Allied Bakeries-owned company.
The scheme is part of an initiative by Health Education England and the National Academy for Food & Drink whereby companies redirect their unused apprenticeship levy funds for the training of new NHS health and social care workers.
The apprenticeship levy is paid by businesses with an annual payroll of over £3m at a rate of 0.5% of their payroll. The funds are used for apprenticeships and training, but companies sometimes struggle to spend the full amount allocated. If unspent within 24 months, the levy funds are returned to the treasury.
Brown, 42, will train at Derby University for the next two years to become a Level 4 Nursing Associate. After graduating in March 2023, she will attend university once a week alongside regular on-the-job training and placements.
"Supporting our local community has always been at the absolute heart of all we do, whether that's directly through being a great local employer, or indirectly by donating our bakery goods to food redistribution charities, so having the opportunity to contribute directly to the health and wellbeing of those in our community was always going to be something we would embrace," said Helen Byrne, HR director for Allied Bakeries.
"We look forward to continuing this work with Health Education England and the National Skills Academy and to funding the training for six more nurses and hope that other businesses in the UK grocery sector will support this valuable initiative to boost skills while promoting community health and wellbeing."