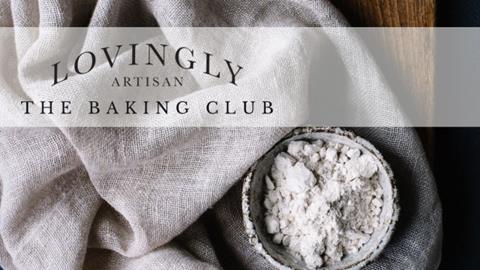 The bakers behind Lovingly Artisan, Aidan Monks and Catherine Connor, have launched an online club to share tips for home baking during lockdown.
Called The Baking Club, the Facebook group is designed to be a "happy place" where members can get practical help and advice through articles and interactive meetings, as well as share, encourage and support each other's baking activities.
Here, they will teach home bakers the science behind baking bread to give a thorough understanding of what is happening throughout the process. They're also sharing insight on how to create the perfect starter, how to use it, as well as kneading, proving and shaping homemade dough, the importance of scoring, and how best to store your finished bread.
Recipes covered so far include a white sourdough boule and pizza dough, while advice pieces cover using a Dutch oven, what to do when the dough gets sticky and retarding sourdough.
The next Facebook live session is scheduled to take place on Thursday 30 April at 4pm.
In 2019, Aidan Monks was named Baker of the Year at British Baker's Baking Industry Awards. The bakery also took home the title of Bakery Innovation of the Year for its Kombucha Sourdough.