Whether you supply bakers or operate a bakery business of your own, British Baker's Bakery Market Report is essential reading.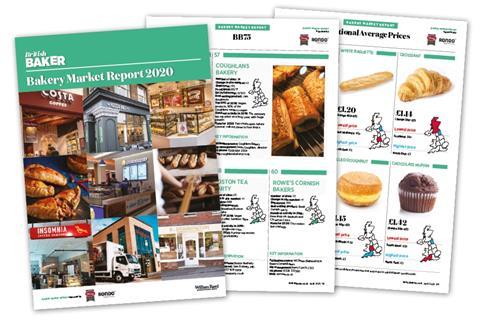 Usually available only to British Baker subscribers, at this time of unprecedented challenge for the industry, we are giving everyone access to this unique snapshot of Britain's retail bakery market.
The core of the report is the 'BB75' listing, which contains details of the country's 75 largest bakery-focused operators ranked by the number of stores they operate.
Information in the report includes:
Number of sites operated (as of 1 January 2020)
Year-on-year growth/decline
Number of employees
Best-selling product
Standout activity in 2019
Plans for 2020
The Bakery Market Report also includes a National Pricing Survey, revealing the highest, lowest and average retail prices of a selection of the most popular bakery food and drink items.
The report is available free of charge by following this link.