There's ambition aplenty in the bakery world as firms of all shapes and sizes look to secure a slice of the market.
Following the publication of the Bakery Market Report 2023, which outlines the top 75 firms by number of outlets, we take a closer look at three businesses that could make an appearance on the list in the near future.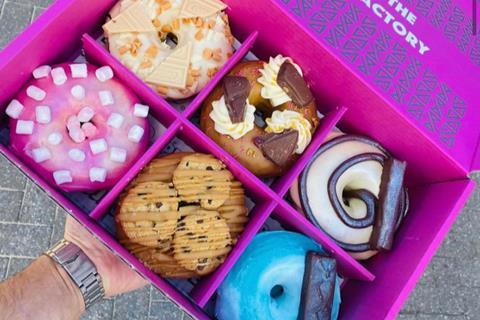 Project D
Project D is looking to dominate the UK doughnut market with a rapidly growing online delivery service and plans for a far-reaching retail estate.
Founded by Matthew Bond, Max Poynton, and Jacob Watts in 2018, the Derby-based doughnut specialist originally had its sights set on the UK high street but pivoted to a predominantly online business as the pandemic hit. Having found success online, both in sales and social media, it is gearing up to make a big play in bricks & mortar.
It opened a store at Loughborough University Students' Union in Ashby Road in early 2022 and is now preparing to unveil its first flagship store in Sheffield's Meadowhall shopping mall, with plans to open more permanent retail outlets in the near future. Franchising will also play an important part in the brand's expansion, with plans to potentially sell five-store deals in different territories across the country.
To aid its rapid growth, Project D recently launched a £400,000 crowdfunding campaign – a target that was surpassed very quickly. The funds will be used to help its rapid expansion, with a goal of hitting £12m in revenue within the next three years – a substantial increase from its current annual turnover of £2.6m.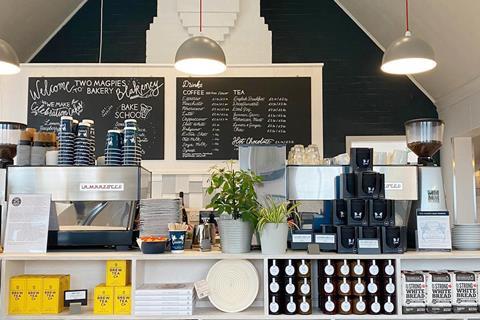 Two Magpies Bakery
Bakery and cafe operator Two Magpies Bakery could be listed on the Bakery Market Report as early as next year as it continues to expand at a steady pace. The East Anglian firm currently operates seven cafés across Norfolk and Suffolk as well as several 'Mini Magpies' sites – a concept first rolled out in 2023.
The business was founded in 2012 and is co-owned by Rebecca Bishop and Steve Magnall. Sourdough, pastries and coffee are at the heart of its offering, which the duo hopes to take to more neighbourhoods in the coming years. In early 2022, Magnall expressed his ambition to treble the size of the business aiming for 20 to 30 sites and a turnover of more than £20m. Further sites are already in the pipeline, and will be supplied by the firm's production unit in Walpole, Suffolk. The 11,000 sq ft unit represents a significant investment and upgrade for the business as it previously produced its baked goods at two 2,000 sq ft sites.
The Mini Magpies concept, which focuses on takeaway sales of coffee and on-the-go baked goods while offering a small eat-in space, will play a key part in the firm's expansion. The business hopes to roll them out across the region with a focus on tourist hotspots.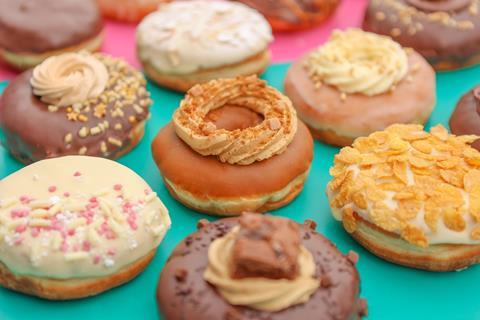 Planet Doughnut
Planet Doughnut's mission is simple – to bring 'heavenly handcrafted doughnuts' to fans across the UK.
The Shrewsbury-headquartered business, founded by husband-and-wife team Duncan and Samantha McGregor in 2017, has big ambitions. It aims to have 50 outlets in operation by the end of 2025 – a significant increase from the 10 sites currently listed on its website.
Franchising will play a big part in this growth. The business has opened four franchise sites in the past year, with four more on the way in the next six months. It is also seeking further applications from prospective franchisees for options ranging from market stalls to full-blown bricks & mortar operations. A growth in outlets will be supported by its Battlefield production site which it moved into in 2021 after receiving £115,000 from the Marches Building Investment Grant.
Alongside its retail estate, Planet Doughnut is also expanding its wholesale operation, which supplies customers including Co-op, Nisa and independent businesses with doughnuts, and offers nationwide doughnut deliveries via its website.