Bakery is a competitive business with players of all sizes vying for a slice of the action.
Following the publication of British Baker's Bakery Market Report 2021 which offers a look at the top 75 players in the out of home space, we've taken a look at some of the up-and-coming bakeries looking to make a name for themselves on the UK scene.
Here are a handful of names that could appear on the Bakery Market Report in the coming years: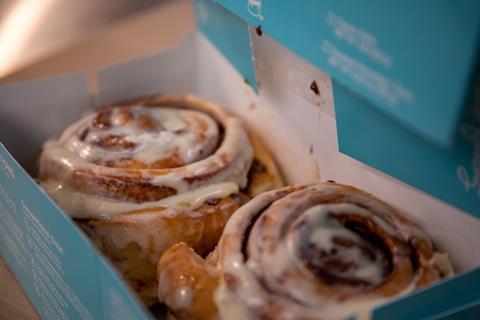 Cinnabon
Cinnamon bun specialist Cinnabon is making a major play for the UK market meaning it is likely to find its way onto next year's Bakery Market Report.
"We have plans to open 15 stores by the end of the year," explains Mohammed Bhika, group communications manager for forecourt giant EG Group which struck a deal with the bakery chain in late 2020. However, he admits store openings may take longer than expected due to the pandemic.
For now, Cinnabon operates a central kitchen in Blackburn where dough is produced from scratch as well as two retail sites in Blackburn and Bolton. These represent the start of Cinnabon's ambitious plans to open 150 locations across the UK over the next five years.
The buns – which includes Cinnabon's signature cinnamon rolls as well as the bite-sized Mini-bon – will be hand rolled and baked in store and served alongside a variety of hot and cold drinks.
So, what is Cinnabon offering UK consumers that others aren't? "Consumers are increasingly more conscious about what they eat," Bhika adds. "This hasn't eliminated the need for indulgent experiences; it has transformed their expectations surrounding them. Cinnabon is bringing quality ingredients and authentic experiences and provides permissible indulgence to consumers."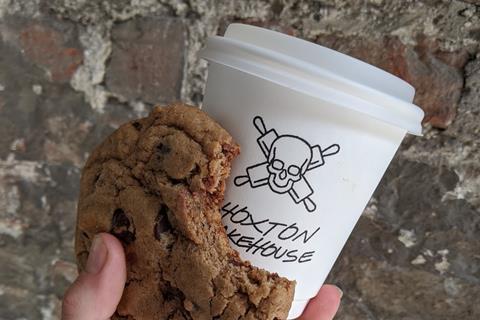 Hoxton Bakehouse
'Made with love, made by hand' is the slogan at the heart of Hoxton Bakehouse which currently has five cafes across the south east of England.
However, this number is expected to double in 2021 with a new site in Stockbridge opening in May followed by ones in Farnham, Godalming, Chichester, and Guilford.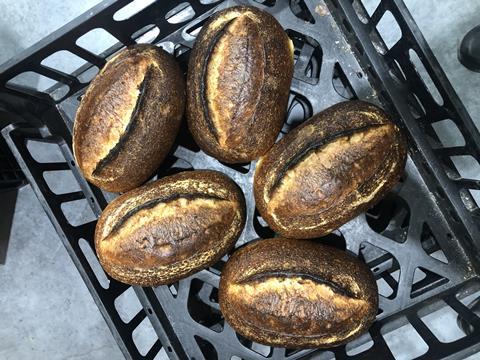 "In the next eight months we are planning to open five new stores in and around Hampshire, this will include a new production unit next door to our existing site where we can bake more bread and operate our own coffee roasting facility," co-founder Darren Bland told British Baker.
"We will continue this growth if the demand is there and focus on building our team to keep the consistency and quality we pride our self on."
Further expansion is on the horizon beyond 2021 with Bland stating that Hoxton's mission over the next 10 years is to create 200 jobs.
"Within the next five to 10 years we want to have sister bakery in London with a flagship store where we can bake on site and supply smaller stores in the surrounding areas," he adds.
The business, which Bland started with his wife Florence, aims to "keep things very simple and focus on quality" with cinnamon buns, pecan & maple danish and country sourdough the bestsellers.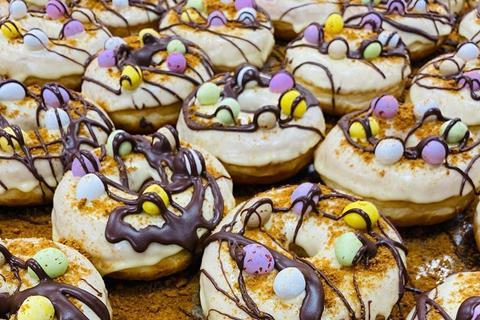 Project D
London is the first stop for Derby-based doughnut specialist Project D's nationwide expansion as it makes a play to become a "household name" recognised across the country.
"Although the pandemic meant we were forced to move our operation online we have no intention of abandoning the high street and will reopen some, if not all, of our kiosks as well as a flagship store," says co-director Max Poynton.
"We have already identified a site in London for this and have plans to make this a destination… we plan to open somewhere where the baked goods are just as important as the coffee."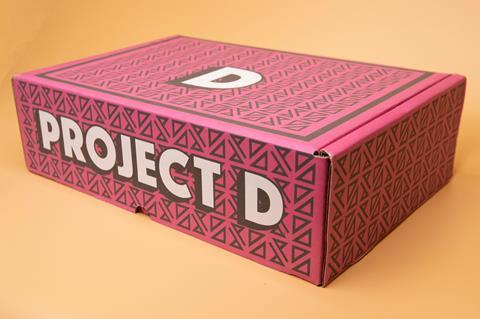 Once the London store is up and running, the next city on Project D's radar is Leeds. "We are also in talks with several airports about opening kiosks in departure lounges and since Derby is our hometown, we'd love to have a high street presence here too," Poynton adds.
The business is putting its money where its mouth is by investing £250,000 in new kit which has allowed it to increase output by four times. What's more, it has asked a local engineering company to create a bespoke piece of equipment to glaze the doughnuts, speeding up the process further.
On top of this, it opened a new production bakery in Spondon, Derby in late 2020. The unit is 11 times bigger than the previous one and acts as a central hub for the business, which includes fulfilling orders as part of its nationwide delivery service.
"Although we are investing in new kit, our doughnuts will still be hand decorated and completely unique," he says.
The range is refreshed every six weeks with "fashionable fillings and extravagant toppings". Current iterations include 'Party Animal' – a ring doughnut with milk chocolate base, sprinkles, and Cadbury Marvellous Creations – and 'Moment in Maryland' which is a puddle doughnut glazed in toffee fudge, filled with toffee and topped with Maryland cookies.
Have you downloaded the Bakery Market Report 2021 yet?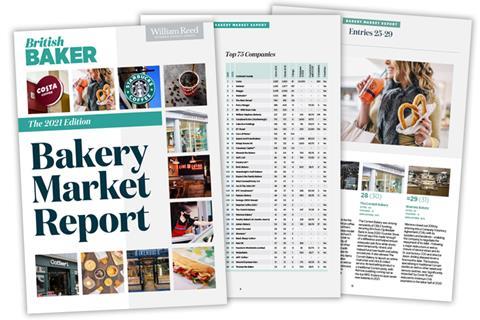 The authoritative annual tracker of the out of home bakery market lists the top 75 companies that sell baked goods as a primary element of their food offering in a non-supermarket retail, food-to-go or eat-in format benchmarked by the number of UK outlets operated.
The free 2021 report reveals the true impact of the pandemic on the market so far. There's been shop closures, mass redundancies and revenue loss for some, while others have entered into company voluntary arrangements with creditors to keep afloat.
It's not all doom and gloom though as some companies have flourished thanks to delivery services and revamped business models. Plus, there's some new faces to make the list this year.
To find out all this and more, download your copy of the Bakery Market Report for free via this link.