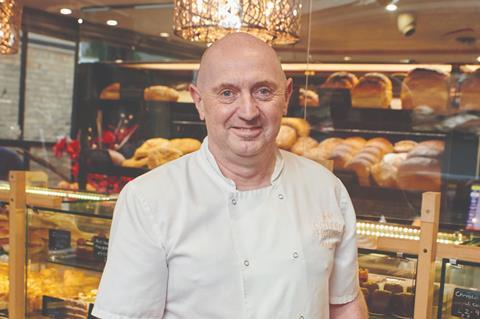 Andrew Cotterell, Grant's Bakery's owner and master baker, was delighted to see his company add 'Baking Industry Award winner' to its achievements after an exceptional year.
"It's great that the hard work we have put in has been recognised, especially when you know the judges have a good knowledge and understanding of what goes into producing quality products and the effort involved," he told British Baker after Grant's won the Craft Bakery Business category, sponsored by Dawn Foods, at the 2020 awards.
Receiving the prize was the crowning glory of a successful period for Grant's, based in the heritage village of Corbridge, Northumberland, despite the challenges of coronavirus.
Rather than sit back and become a hostage to events outside of its control, the bakery put an ambitious strategy in place that saw it increase trade by 30% during the pandemic. Much of this success was down to the company's investment in a new website, which replaced 70% of in-store trade within its first month.
We aim to give our customers an experience so they come back again and again
Cotterell is immensely proud that Grant's response to Covid-19 meant the bakery could continue operating to protect jobs and serve its local community. He believes this was a key reason for the company's success at the BIAs, but also cites some other factors that helped Grant's stand out – such as customer service.
"We aim to give our customers an experience when they visit us, so they want to come back again and again, and we also want to show our customers we care about them," he explains.
"We're situated in a small village with many elderly and vulnerable people so one of the first things we did when lockdown first happened was set up a free delivery service to anyone living in area, which was much appreciated."
Added to this, though, is the draw of the bakery's product range, which Cotterell describes as "unique" – and with over 40 years in the baking industry under his belt, he certainly knows a thing or two about creating crowd pleasers.
Rich experience
Cotterell started his career within his family's business before setting up his first patisserie in 1991, focusing on wholesale. His prestigious client list included the Gleneagles Hotel, Grosvenor House and even the Queen's annual garden party at Holyrood Palace.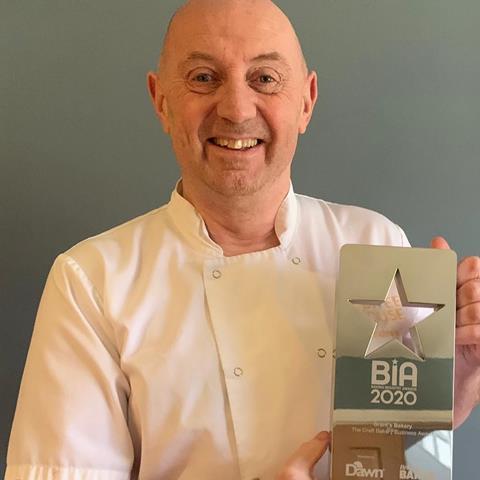 Since taking the opportunity to take put his efforts into a more traditional bakery over 10 years ago, Cotterell has made it his mission to innovate and give his customers plenty of choice.
"We aim to set ourselves apart from other bakeries by selling a wide range of products including breads, cakes and savouries but also focusing on patisserie to give our customers a wide selection to choose from," he says.
Ezekiel bread, cherry & almond pistachio tart, mango delice and raspberry cranachan are among popular recent additions to the Grant's menu, but Cotterell is keen to emphasise that the company's success is the result of group effort rather than solo flair.
"Without the team we couldn't have achieved any of this and we really appreciate the fact they have never let us down during this strange year when everyone was living under such awful circumstances," he says.
Our staff are regularly praised in online reviews, which is lovely to see
"They were willing to quite literally go the extra mile by volunteering to deliver goods even in their own time if we weren't able to get to a particular area. Our staff are regularly praised in online reviews, which is lovely to see."
Change for the better
The pandemic has taught Cotterell some important business lessons – not least the importance of having both a short- and long-term plan. "They give you a focus and something to aim for," he explains.
"We always wanted to start an online business but hadn't got round to it as we were always too busy. However, Covid forced our hand and we've now managed it earlier than we had foreseen, which is great, especially as it has been so successful."
Cotterell also says it's important to embrace change and avoid getting stuck in a rut.
"This can be something as simple as changing your products to adapt to changing seasons or using social media to your advantage to get yourself known – it's amazing how far reaching it can be and with that comes extra customers."