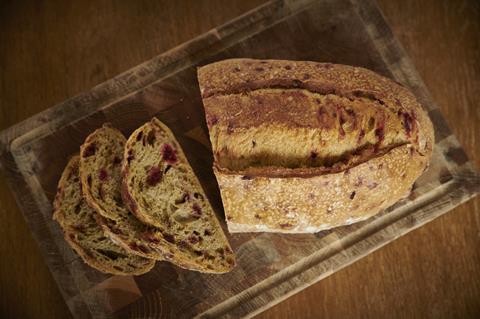 Seasons Bakery's Beetroot Multiseed Sourdough started life as a very different product before becoming the multi-award winning loaf it is today.
"Our pie baker and I had made a vegetarian beetroot slice with feta cheese and thought about making it into bread," explains Dan Nemeth, owner of the North Yorkshire-based business. "So we seasoned the beetroot up, added it to bread and got the flavour we wanted."
A few small recipe changes were made after the loaf was presented to some chefs, but "we pretty much nailed it straight away".
The three-day production process involves two types of beetroot, including one that is slowly roasted with a secret mix of herbs and spices.
It starts with a sourdough ferment to which beetroot is added for flavour and colour. The dough is made a day later after the ferment has been fed twice, and is then left to bulk-ferment for another day. Seeds are added to the dough, which is moulded before being left for a third day to allow the loaf's earthy flavour to develop.
"Its taste is totally different to other sourdoughs," says Nemeth.
Now, far more people are learning to enjoy the taste of the Beetroot Multiseed Sourdough following its success in the Speciality Bread Product of the Year category of the 2019 Baking Industry Awards. This accolade came two years after the bread was declared Britain's Best Loaf in the annual contest also organised by British Baker.
"I didn't expect to win the Baking Industry Award," declares Nemeth. "We were up against two other great bakers and I considered myself the underdog to them."
He describes collecting the award at September's ceremony at London's Royal Lancaster hotel as amazing.
"Just to be nominated is brilliant, and winning the award is the best feeling," he says.
The award resulted in local media coverage, including an appearance by Nemeth on BBC Radio Lancashire and has proved a huge boon to the business. "The effect on sales of the loaf has been massive," he explains, adding that increased distribution has driven a 35-40% rise in sales.
The wider business is also growing. A second shop opened in Denton, Manchester this month and more are in the pipeline.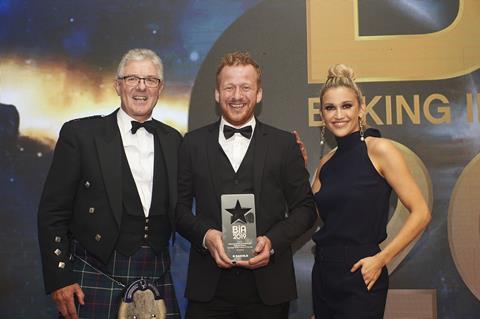 Judge's comment:
"This loaf has an appealing golden colour and good shape. It also has an excellent crumb structure, and good distribution of beetroot, giving it a lovely aroma and taste."
- Colin Lomax, category judge