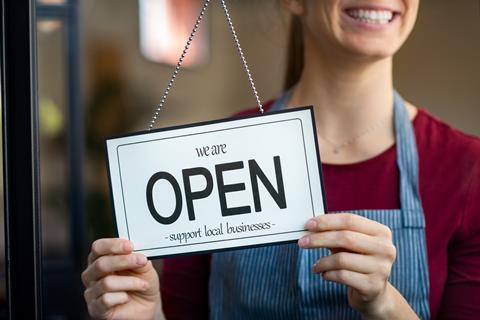 Craft bakeries have "innovated with great success" amid the coronavirus crisis, a survey by the Craft Bakers Association (CBA) has revealed.
The survey, which saw 40 CBA members polled on how their business fared from the start of lockdown to June, found that 68% rolled out a takeaway service and 55% provided home delivery.
For example, despite never having offered a home delivery service before, Manchester-based Slattery sent cream tea and afternoon tea boxes to local postcodes with 100 orders received every day in the first week of lockdown. This rose to 200 the following week and has levelled out around 10-15 a day now.
In addition, 31% of respondents said their turnover had increased, while 14% of bakers said their turnover had remained stable since the onset.
Whilst the recent pandemic has undoubtedly presented bakers with challenges, many have innovated with great success, the CBA said.
"By offering new products and finding new ways to reach shoppers, bakers have shown great resilience in the face of the pandemic. The results of this survey underline our members' capacity to innovate and create even in challenging times and point to a very positive future for the industry," said chairman George Fuller.
To adapt in a changing market, 45% of respondents added new items to their range at the start of the pandemic, while 33% reported making more product than usual.
Daniel Carr of Warings Bakery in Reading extended his range with an afternoon tea box, which continues to do well, and relaunched popular recipes including dairy cream cakes, custard doughnuts and lemon curd filled doughnuts. The bakery also launched a home delivery service and website, which received 125 orders on launch day.