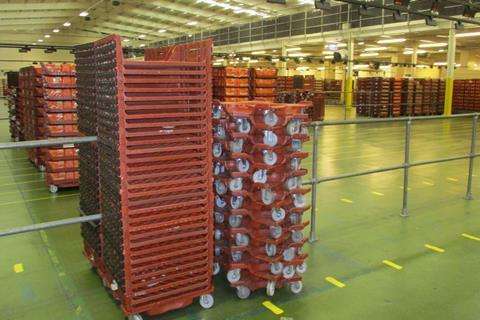 Bread equipment membership scheme Bakers Basco has reported a 230% increase in the number of Omega bread baskets recovered since the 2019/20 financial year.
The organisation, which manages more than four million baskets and 500,000 dollies, has attributed the uplift to 'more streamlined and strategic operations across the business'.
In the 2019/20 financial year, Bakers Basco recovered 58,267 Omega trays in its fight against bread basket attrition. By the end of the 2020/21 financial year, those figures had risen 100% to 116,703 and have since grown a further 64% to reach 191,667 by the end of the 2021/22 financial year.
Over recent years Bakers Basco has stepped up its investment in technology by introducing GPS tracking devices across its bakery equipment pool to track and monitor the daily movements of items more closely. This has coincided with public awareness campaigns to encourage the general public and specific industries to report any instances of misuse or abuse.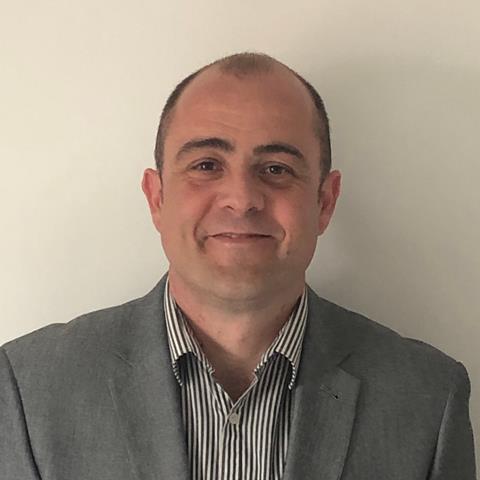 "We've vastly expanded our operation into new markets, over the last year in particular, turning our focus to educating perpetrators across a range of different industries who may or may not know what they are doing is wrong," said Paul Empson, general manager at Bakers Basco.
"I do believe that we owe this massive growth in recoveries to better education and taking a more measured approach to how we run the national investigations team – and the figures show that all the hard work is paying off as we're now able to recover more equipment than ever before," Empson.
Bakers Basco was set up in 2006 as an initiative led by the Federation of Bakers involving Allied Bakeries, Hovis, Fine Lady Bakeries, Frank Roberts & Sons and Warburtons. Over the past 16 years membership of the scheme has increased from the original five shareholders to cover 24 user members varying in size.
Bakers Basco equipment is designed for the sole purpose of transporting bread. Sometimes it can be delayed and held up at supermarkets and other times has been taken unlawfully and used by companies without permission – both of which can cause significant disruption to the supply chain and the day-to-day running of operations.
As well as employing technology and investing in awareness campaigns, Bakers Basco has stepped up its investigations, with the team digging into the detail to understand the nature of the problem rather than just collecting the equipment.
"These baskets are being taken out of the bakery supply chain and going into another supply chain, who are abusing this equipment," Empson explained.
"Of course, we'll look at the abuser who has our equipment and recover it. But the team are now asking more questions: how have they got it? Where did they get it from? Who's supplying them? That way we can look more deeply into this issue to find more equipment and work to stamp out any illegal supply chains who are causing such a negative impact to the bakery industry and the environment."