Excellent products and an outstanding consumer experience are among the attributes highlighted by the three finalists in Bakery Retailer of the Year.
Open to operators with a minimum of 10 sites, the category, sponsored by Lantmännen Unibake, seeks excellence in bakery retailing exploring the in-store environment, merchandising and customer experience.
Here are the finalists for the Baking Industry Awards in 2022: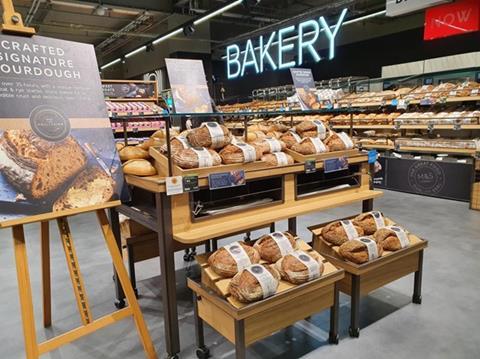 Marks & Spencer
Marks & Spencer (M&S) says its vision is to be famous for its market leading bread offer by elevating its speciality breads to rival artisan bakeries while continuing to differentiate itself with a range of special sweet treats. This is underpinned by an efficient operating model run by its 5,000-plus bakers who are equipped with the tools and processes they need.
M&S has also been busy moving its in-store bakeries to front of store to drive perceptions of product freshness in addition to developing strategic partnerships with suppliers to elevate product quality. The judges said the in-store bakery teams really knew their stuff and their passion for bakery shone through.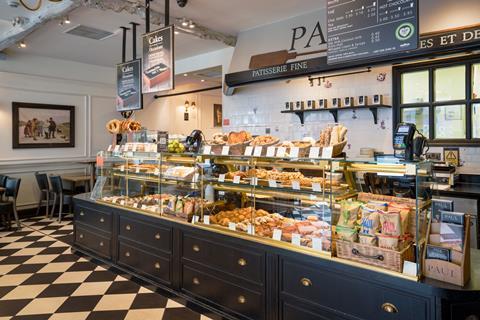 Paul Bakery
The judges commended Paul Bakery's ambitious plans and noted the great strides the retailer has made in staff training, producing new training guides, a wealth of motivational learning and development initiatives, plus a 'Highfliers Programme' for management development.
The judges also praised Paul's engagement with customers, such as working with aggregators like Deliveroo and Uber Eats to offer shoppers the convenience they want while maintaining the product quality they expect. "Paul's products were very, very good," said the judges. "And we really liked the app developed to communicate to consumers, especially around its new value promotions."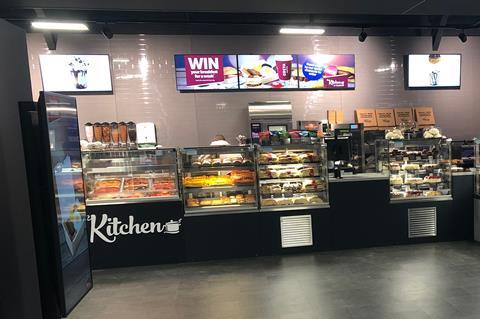 Scotmid – The Kitchen
Bakery is a cornerstone of Scotmid's stated purpose to serve its communities and improve people's everyday lives. To deliver this the retailer works with winning local craft bakery suppliers in each regional area to ensure its customers can buy the best bread, product lines and flavours each area is famous for. The success of the strategy is vindicated by the 20% year-on-year growth in Scotmid's bakery sales.
The judges said it was clear the leadership team had a real understanding of the customer base and cared about the suppliers they worked with. They added that all the in-store teams they met were both knowledgeable and passionate about the products they sold.
Thanks to our category sponsor