Sourdough reigns supreme in the Speciality Bread Product of the Year category at the Baking Industry Awards 2022.
Judges for the category, which is sponsored by Bakels, sliced, sniffed, and munched their way through many delicious loaves to find the top three.
Here's which ones were named as finalists: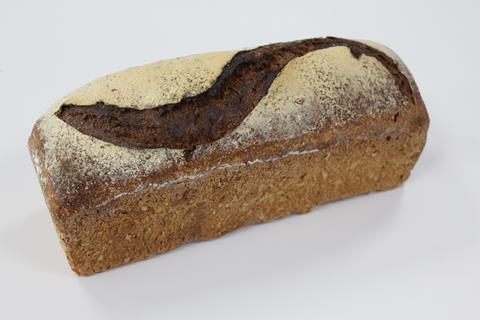 Malted Barley Sourdough Tin
Made by Lovingly Artisan, this loaf blends ancient bakery methods with modern-day production. It combines wheat flour, barley, rye, semolina wheat and salt, and uses Matthews Cotswold Flour, Gilchesters Organics flours and Warminster maltings.
The result is a loaf that is both delicious and homely, said the judges, who were also full of praise for its great shape and unique, moreish taste. Lovingly Artisan says this loaf has been incredibly popular because it meets the customer need for a versatile loaf that also has a good shelf life.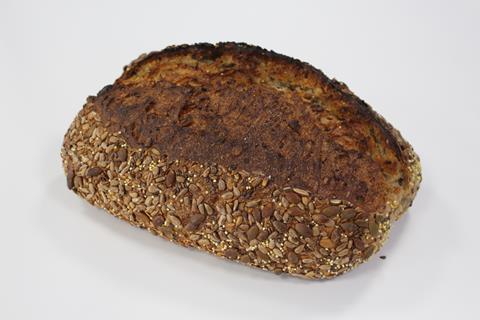 Six Seed Sourdough
The panel of judges said this loaf had great seed coverage and was baked beautifully – they knew it would taste great the second they sliced it. They also commented on how the umami flavours from the seeds really complemented the loaf's punchy but delicious sourdough notes.
The loaf was crafted by Bakehouse at Cakesmiths using Canadian wheat, spelt, and rye flours alongside six types of seeds – pumpkin, sunflower, millet, poppy, brown flax, and golden linseed.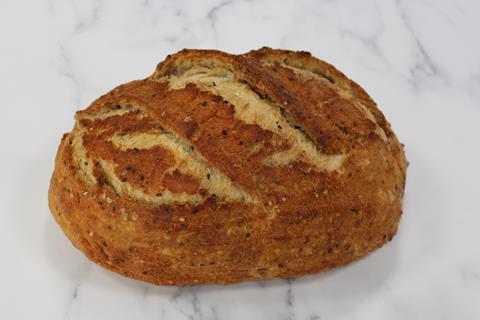 Toasted Sesame Seed Tiger Sourdough
All the flours in this loaf, made by Boys Bakery of Quedgeley, Gloucestershire, come from Shipton Mill in Tetbury. It is combined with a mouth-watering array of other ingredients including rice flour, toasted sesame seed, sesame oil and Tubby Tom's Tiger Salt – a heady mix of Korean chilli flakes, smoked paprika, fennels seeds, Szechuan peppercorn and cinnamon.
The loaf takes 24 hours to make and uses a sourdough culture from a 200-year-old bakery on the island of Ischia near Naples. The judges said this loaf was "the bees' knees", adding that it had an enticing smoky aroma, beautiful texture, was perfectly balanced with a complex but delicious taste.
Thanks to our category sponsor