A quinoa sourdough from Country Style Foods secured the top accolade in the Sourdough with Other Ingredients category at the Britain's Best Loaf competition 2020. British Baker spoke to apprentice baker Charlie Pell to find out more…
Charlie Pell was encouraged to enter his Quinoa Sourdough into Britain's Best Loaf 2020 by his boss, head of innovation and development bakery Craig Sheriff.
Sheriff was the driving force behind the development of the loaf, which comprises wheat flour and sprouted quinoa, but it was Pell who finessed the final product in the firm's development bakery in Leeds. Overall, the process takes more than 20 hours.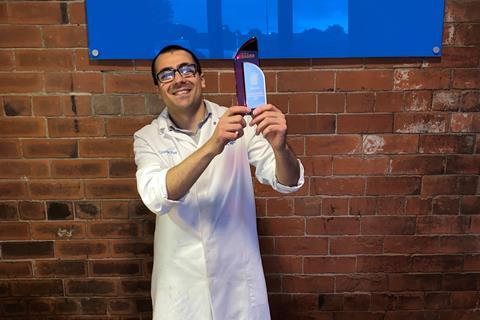 It was part of Country Style Foods' sourdough revamp – a journey that took eight months."Our Quinoa Sourdough has a bulking time of three hours, before it is retarded overnight for 16 hours. The longer the process, the stronger the flavour," notes Pell.
It paid off. When he first heard about the competition success, he admits: "I was a little bit surprised. But the win was validation that we're on the right track."
Pell, who joined the business in October last year, explains that Country Style Foods had been rethinking its sourdough process to "try and improve the way we make it".
There were several steps in the loaf's development, including experimentation with flavours. The base is also is used for some of Country Style's other loaves, including its three-cheese sourdough.
With customers caring more than ever about the health benefits of what they eat, sourdough is the food of the future
It's made from Country Style's levain, which was started 20 years ago and has been fed continuously ever since, resulting in a "fresh and sour" loaf.
"Once we were happy with the base dough, we experimented with different flours and inclusions. Kamut, teff, chilli and onion were a few of our ideas, but we settled on a sprouted quinoa," Pell says.
"Sprouting grains makes for a more nutritious loaf because when they begin to germinate, enzyme activity breaks down starch and proteins, increasing the bioavailability of the nutrients."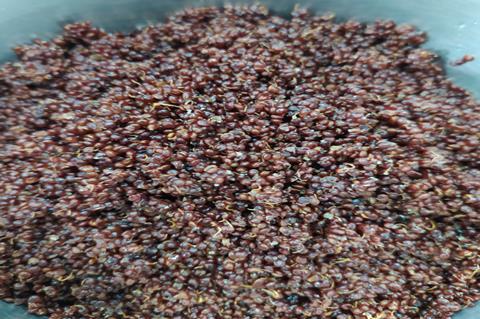 So, what is the resultant loaf life in terms of taste, texture and appearance?
"First you get a sweetness from the caramelisation of the crust and then the sour taste comes through from the aged levain. Bread with long ferment times always has a full flavour," he says.
Pell says the customer feedback has been positive. Some have "eaten the whole loaf as soon as they got through the door".
Judges of the competition, which was sponsored by ADM, American Pan UK and Scobie McIntonish/Revent, commended the sourdough on its "lovely shape, good even bake and nice crust". They ultimately described it as a "well-crafted artisan loaf".
"Every day we're trying new ideas and flavours. Artisan breads are one of the things that Country Style does best, and I don't believe sourdough is just a phase. With customers caring more than ever about the health benefits of what they eat, sourdough is the food of the future."
To find out more about how the other category-winning loaves at Britain's Best Loaf 2020 are made, click the links below: