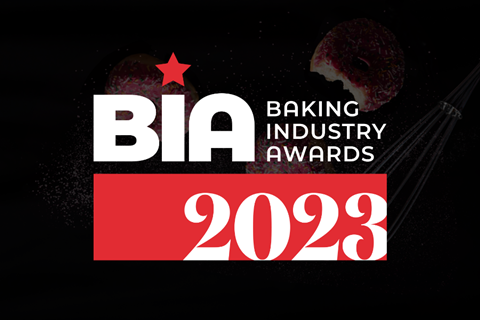 Are your baked goods a cut above the rest? Is your business a shining example of dedication and innovation in the baking industry? Do your employees make you stand out from the crowd? Then be sure to enter the Baking Industry Awards 2023.
The free-to-enter awards, which take place at the Royal Lancaster in London on Tuesday 7 November 2023, celebrate the best people, products, and businesses the industry has to offer.
There are 14 categories to choose from including Bakery Manufacturer of the Year, Bakery Retailer of the Year, New Bakery Product of the Year, and the Rising Star Award.
New for 2023, we have added Employer of the Year which looks to identify businesses that have done the most to create a positive working environment, and motivated and upskilled its people all while improving the company's reputation and performance in the process.
"We're thrilled to kick off the Baking Industry Awards 2023," said British Baker editor Amy North. "The Awards are a beacon of dedication, innovation, and talent. They shine a spotlight on exemplary businesses, innovative products and the people who go above and beyond to make this industry a truly wonderful place to be."
Those lucky enough to be chosen as finalists reap many benefits, including two free tickets to the black-tie ceremony. What's more, businesses and individuals that impress the judges enough to take home a trophy benefit from industry-wide recognition, a massive morale boost for staff and even regional and national publicity. M&S, McGhee's Bakery, The Street Bakeshop, Earth & Wheat and Project D were among the 2022 winners.

"The Baking Industry Awards stage is the place to be recognised, showcasing your hard work to many of the biggest names in the industry," added North. "You've got to be in it to win it, so make sure you enter. With 14 categories to choose from, there's something for everybody."
This year's event will begin with a drinks reception followed by a three-course dinner, then the awards ceremony which will be hosted by a celebrity presenter.
Enter now!
To find out more about the categories, and enter the awards, visit our dedicated website. Once there, simply select the category you'd like to enter and follow the instructions.
The deadline for entries is Friday 5 May. The finalists will be revealed in August with the winners announced at the black-tie ceremony on Tuesday 7 November at the Royal Lancaster in London.