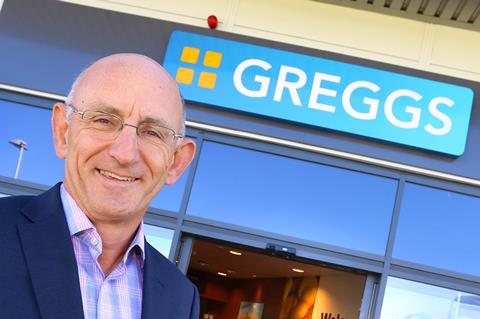 Roger Whiteside, CEO of Greggs, was among the big industry names speaking at the Lunch! food-to-go exhibition held on 23-24 September at ExCel in London.
British Baker was there to pick through the key points of his address, and here we share five takeaway messages from the session:
'Surprising resilience'
Greggs is set to release its third-quarter trading update on 5 October and Whiteside hinted that it could make for positive reading. In its H1 results released in August, the company reported sales on par with 2019 and profits exceeding pre-Covid levels, and Whiteside confirmed at Lunch! that the high-street bakery giant had been "positive like-for-like since the spring".
The CEO revealed that Greggs' recent performance had taken him by surprise and that he "didn't think we'd be that resilient".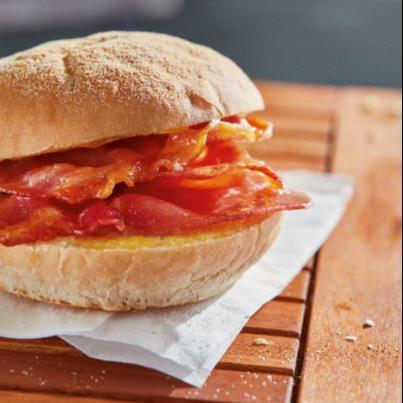 Whiteside said: "Because we have such a widespread business with shops in all types of locations and customers of all types, the vast majority of whom do not work in offices, we've been able to do better than those that are over-specialised, if you like, and find themselves in the wrong place. That, together with the rapid expansion of the delivery channel, has allowed our shops to reach beyond their walk-by customers.
"I think one of the big learnings for me from Covid-19 is not to have all your eggs in one basket if you can avoid it. A more resilient place to be is like Greggs, appealing to everybody and located everywhere.
"That way, even though our transport places, city centre locations and office parks have all been really badly affected just the same as everybody else's, to compensate we have our roadside or road-accessed suburban locations, which were previously deemed unfashionable."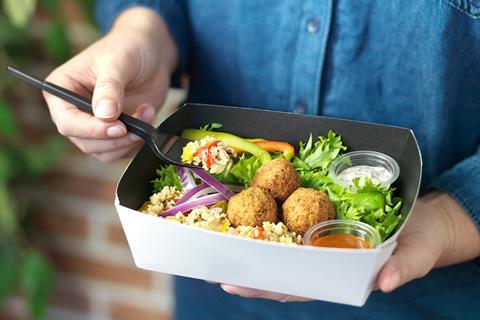 Delivering success
Proving key to the company's resilience during the pandemic, delivery is set to remain at the heart of Greggs' strategy going forward, revealed the CEO.
Whiteside said: "The success of delivery didn't take me by surprise. What we've seen in Covid is an acceleration of trends that we'd already seen start to develop.
"It's been a fascinating exercise to see how much demand there is"
"We'd just signed a contract with Just Eat pre-pandemic, having done trials with Uber Eats and Deliveroo in the two years running up to Covid, so when the pandemic struck we were in a position to accelerate the rollout with our chosen partner and now it's available in over 900 shops nationwide. So, we were able to grow our delivery business from a standing start to a top-five brand in delivery.
"Because of our reach, we effectively offer delivery at the time of day when delivery is least in demand. We're a breakfast and lunch business, not a dinner business where the most demand exists. We see that as a really exciting opportunity, and it's been a fascinating exercise to see how much demand there is in that channel."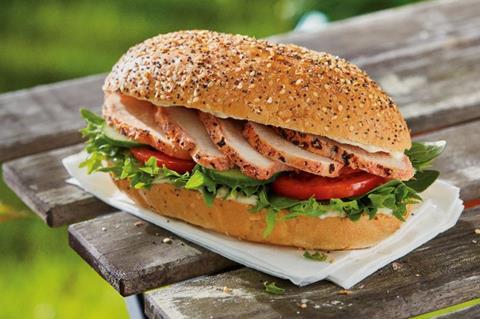 Evening focus
According to the CEO, Greggs is set to embark an on a strategy to develop its retail presence for evenings.
Whiteside said: "We've had in our sights the need to get involved in the post 6pm daypart for some time. If you go back 20 years, we didn't do breakfast but now we're number two in the breakfast market. We intend to go on the same journey with the evening.
"We don't do burgers and we won't do burgers"
"We're not doing it from a standing start. You might be surprised at how many customers already think the existing Greggs menu is attractive in the evening. But we clearly need more hot food, as that dictates the evening daypart. So, you will start to see us experiment more with hot food options. Some of those things we already do, so it's about gaining customer recognition for that.
"If you look at what sells in the evening, it's burgers, it's fried chicken and it's fish and chips. We don't do burgers and we won't do burgers, but the hot chicken sandwich is something that we're massive in for lunch. It just needs to gain recognition in the evening and that's where the marketing and the delivery channel will help us penetrate people's perception."
Expansion on the cards
According to the CEO, Greggs is well placed for expansion, and while he doesn't have a final figure in mind, more stores are certainly on the cards.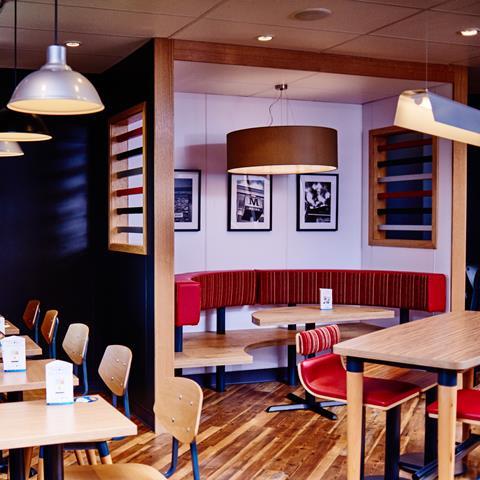 Whiteside said: "We employ about 25,000 people so it's a big business now, and one that we intend to grow a lot bigger. We're looking forward with optimism after the last two years of absolute turmoil that we've all had to endure and we're feeling in a good place.
"The next target is 3,000 shops. I say the next new target because in the last eight years I've just released a new target every few years. I actually don't know what the final number of shops will be. I don't know how to work out what 'peak Greggs' is and I'm not going to pretend that I do. I can see a clear line of sight to 3,000. I think there's going to be more but quite how many I don't know."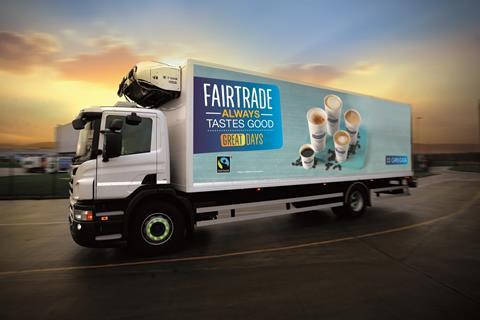 Supply chain disruption
Despite the above, it's not all plane sailing at Greggs and the CEO admits the current supply chain problems are keeping him up at night.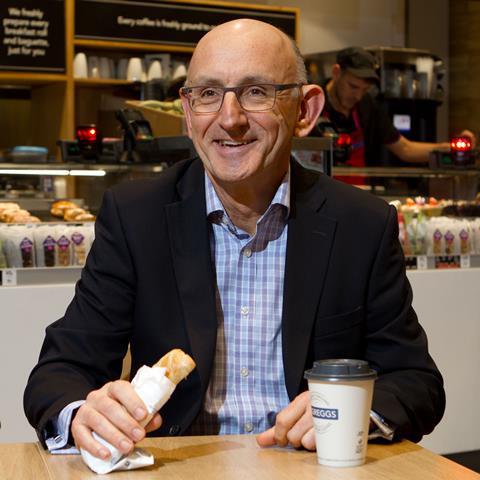 Whiteside said: "Sleep is a thing of the past. There's never been a time like it. Hopefully, it will settle down as the market rebalances but what we're learning from restarting a giant economy is that we're all in just-in-time supply chains of one form or another, no matter where we are. I mean, CO2 – who knew? Who expected that to be a problem? I thought there was too much of the stuff rather than not enough of it.
"We're fighting fires everywhere. You can walk into a shop and not get the full range of soft drinks. But it's amazing in food to go how substitutable product choices are. So, if you don't have chicken, the customer will buy something else, and if you don't have the second choice then they'll buy something else.
"But that won't last forever if you're the only one in the marketplace that keeps letting customers down because they'll go to another place they can rely on to provide their first choice.