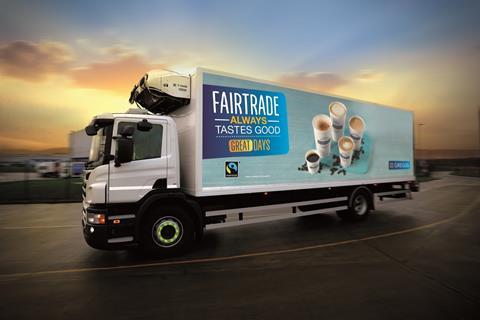 Greggs is making efforts to minimise the impact of supply chain difficulties amid reports of shortages of its popular Vegan Sausage Roll.
The latest issues follow an admission in the company's Q3 trading update that availability of products and ingredients had been disrupted in recent months due to the well-publicised HGV driver shortage. The retail bakery giant has also highlighted staff shortages as a current challenge.
"Like others, we're seeing temporary interruptions which are affecting the supply for some of our products," a Greggs spokesperson told British Baker. "Our stock levels will vary from day to day but we are working hard to minimise any impact on the availability of our products."
In September, Greggs CEO Roger Whiteside told a food trade show that supply chain problems were keeping him up at night.
"Sleep is a thing of the past," he said. "There's never been a time like it. Hopefully, it will settle down as the market rebalances but what we're learning from restarting a giant economy is that we're all in just-in-time supply chains of one form or another, no matter where we are."
Whiteside also admitted to being surprised at "how substitutable product choices are", adding that "if you don't have chicken, the customer will buy something else, and if you don't have the second choice then they'll buy something else."
However, the CEO warned that consumers' patience "won't last forever if you're the only one in the marketplace that keeps letting customers down, because they'll go to another place they can rely on to provide their first choice".
The Vegan Sausage Roll has been a menu favourite for Greggs since its launch in 2019. The high street chain has rolled out similar products since then, including the Vegan Steak Bake, the Vegan Sausage, Bean & Cheeze Melt and, last month, the Vegan Festive Bake.