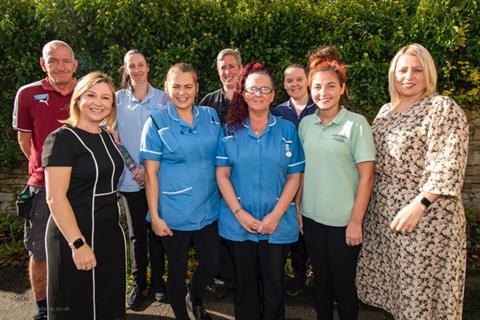 Kingsmill is funding the training of four care home workers for the community around its Stockport Bakery.
The funding is the result of a collaboration between Health Education England, the National Skills Academy for Food & Drink and British food and drink companies. The scheme sees the companies' own unused apprenticeship levy funds being redirected to pay to train new NHS health and social care workers.
The four essential care workers will be based at Burnley's Acorn Heights care home. They will help alleviate the pressure on existing team members who cover 24/7 rotas, but also allow for the promotion of others. It forms part of Kingsmill's Slice of Kindness Pledge.
All four members will follow the Lead Adult Care Worker Level 3 course. The NVQ qualification will give the individuals a vital foot in the door of the caring profession, along with the essential skills needed to appropriately support Acorn Heights' residents. The care home's residents are aged 36-85 and have very specific wellbeing needs ranging from addiction recovery to dementia.
"The pandemic showed us more than ever that supporting our local community is at the absolute heart of all we do, whether that's directly through being a great local employer, or indirectly by donating our bakery goods to food redistribution charities, so having the opportunity to contribute directly to the health and wellbeing of those in our community was immediately appealing," said Allied Bakeries' HR director Helen Byrne.
"We have now funded the training for five healthcare workers via this partnership with Health Education England and the National Skills Academy, and we continue to hope that our efforts inspire other businesses in the UK grocery sector to do the same."