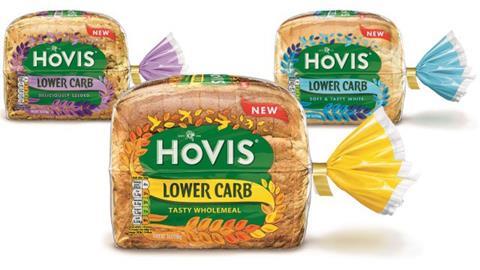 Hovis is selling two of its flour mills to Whitworth Bros and closing a third as it looks to focus on its core baking business.
Whitworth is to acquire the Hovis mills at Selby, north Yorkshire and Manchester, while Hovis plans to close its Southampton mill. The company's remaining mill, in Wellingborough, Northants, will be integrated in the Hovis baking supply chain and provide flour for the Hovis brand.
The move follows a strategic review undertaken by the company to identify the best way forward in an "economically challenging environment within a highly competitive market".
The 34 staff at Manchester and 50 staff at Selby will transfer to Whitworths, as will a small number of staff in commercial and technical roles.
The Southampton mill is "significantly loss-making", said Hovis, which has reviewed the competition and anticipated costs of operating the site. As a result, it plans to end operations at the end of 2018, resulting in the loss of up to 71 jobs at the mill, including the central laboratory, along with 29 jobs in High Wycombe in central milling functions. Following the proposed closure at Southampton, Hovis will no longer use the Rank Hovis brand.
Warehouse and logistics operations in DHL Bawtry, DHL Southampton and DSV Belfast will cease at the end of the year.
Earlier this year, Hovis sold ingredients businesses Holgran and Fleming Howden to AB Mauri. Based in Gainsborough, Lincolnshire, Holgran supplies malted grains, seeds and blend inclusions, while Edinburgh-based Fleming Howden sources, manufactures and distributes a range of bakery ingredients and yeast products.
"We have a clearly defined strategy to invest in and continue to grow our bakery business and to be a leading, quality manufacturer," said Hovis chief executive Nish Kankiwala.
He added that the changes to the milling business were part of the process to future-proof the core Hovis baking business.
"Whilst we never take decisions such as these lightly, we firmly believe this is the right decision for the business and ensures Hovis will continue to grow and prosper as a great UK brand and bakery manufacturer in a very competitive marketplace."
The move comes as the business announced a 0.5% year on year increase in bread volumes in 2017, with losses after tax of £11.7m, down from a £34.2m loss in the previous year. Revenue rose from £308.7m to £326.9m.
"Going forward, there is no doubt the bread market will remain extremely challenging," said Kankiwala. "However, we are confident our strategy to become a focused, fully-integrated manufacturer of bakery products will allow us to further strengthen our successful business."
Hovis today (1 October) said it had now completed a three-year transformation of the business, and that the disposal of the free-trade milling operation was part of its strategy to focus operations and investment on growth areas to become a fully-integrated manufacturer of bakery products.
"We are committed to our strategy of becoming the best-quality brand in baking and will focus our investment on our core baking business," said Kankiwala.
The company said it has invested in new manufacturing capability and new product development to drive growth. Recent launches have included Lower Carb, seeded breads and a white loaf with sourdough.