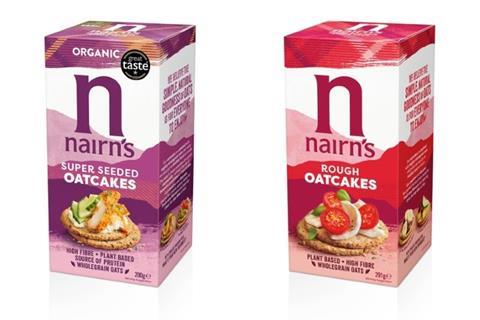 Scottish business Nairn's has unveiled new branding across its portfolio of oatcakes.
The firm said it was keen to retain its signature tartan design, but with a 'much richer, more vibrant colour palette'. Its new look will also focus on 'healthy' eating and attracting younger consumers.
A phased roll out will begin with the flagship oatcakes range, including its cheese, super seeded and rough (coarse, wholegrain oats) variants. They will be followed by its full portfolio over the coming months.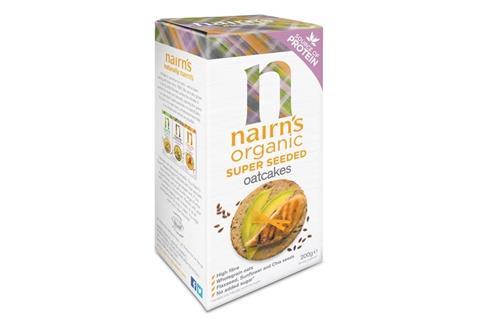 After a four-way pitch to design the look, Nairn's appointed health and wellbeing agency This Way Up.
"Inspired by the rugged Munros of Scotland, the new design captures the textured and layered landscape, communicating all the natural, simple goodness of oats and celebrating the brand's real roots," said Vicki Willatts, design director at This Way Up.
Its new look was researched to ensure it didn't alienate existing customers and remained instantly recognisable, it added."The colour palette references the rich, vibrancy of the natural landscape, whilst the informal style of real food imagery will inspire consumers to discover and enjoy the simple pleasures of uncomplicated wholesome eating."
Nairn's hopes the new branding will show versatility and a wide range of toppings in a more modern and appetising way.
"We worked extensively with consumer strategists at Map The Territory to better understand the changing health landscape and consumer needs, and this research has provided a solid foundation for the design work which is a significant step forward but still instantly recognisable as Nairn's," said Emma Heath, head of marketing at Nairn's.
Fellow Scottish bakery Walker's Shortbread has also recently unveiled a brand revamp, featuring a 'fresh take' on its iconic tartan and emphasising its heritage.