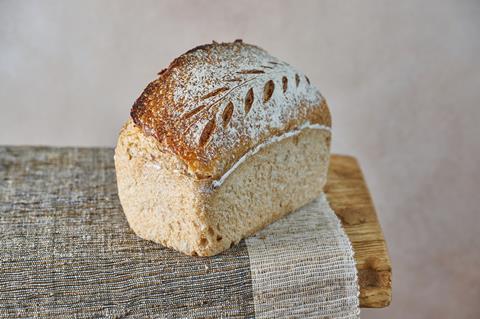 Reading-based family business Warings Bakery and the Lake District's Lovingly Artisan have extended their ranges with new sourdough loaves.
The loaves have been launched during Sourdough September – an annual celebration organised by the Real Bread Campaign encouraging people to buy and bake sourdough made only with flour, water, and salt.
The first new addition to Lovingly Artisan's line-up is a 72 Hour Einkorn. Available as a small tin, the wholegrain sourdough sees ancient grain einkorn combined with traditional sourdough methods to 'deliver a loaf that's brim full of flavour'.
A Malted Barley Tin – an adaptation of the bakery's boule – has also officially been added to its range. It is made by blending roasted barley sourced from Warminster Maltings into a sourdough porridge. This process adds real texture and taste to the loaf and gives it an incredible depth of flavour, according to the bakery.
Lovingly Artisan has been testing the waters with the Malted Barley sourdough as a tin loaf, producing it for competitions. The move has paid off, as the loaf secured a win in the Wholegrain category at Britain's Best Loaf 2022 and has been shortlisted in the Speciality Bread Product of the Year at the Baking Industry Awards this year.
Both the 72 Hour Einkorn and Malted Barley Tin are priced at £4.50.
'Our two new tin loaves have been designed to be placed at the centre of every table, to add interest to mealtimes and deliver taste, texture and flavour, whilst being healthy and nutritious," said Lovingly Artisan owner and baker Aidan Monks. "They're the perfect accompaniment to family mealtimes and the ideal addition to the range of Lovingly Artisan breads, made with the same high-quality ingredients and attention to detail that you our customers rightly expect."
Warings Bakery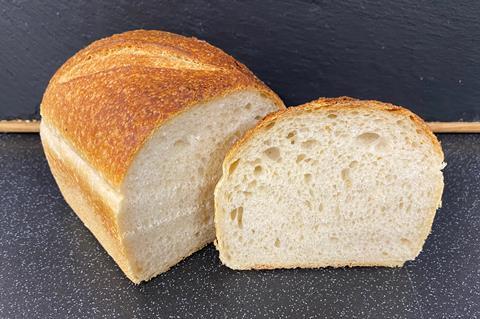 Warings Bakery's new addition is also a tin loaf. Simply named Sourdough Tin, the 400g loaf is naturally leavened for 48 hours. The bakery describes it as 'ideal for the toaster' and 'great for making sandwiches'.
It's priced at £2.45 and currently available Thursday through Saturday in store with the bakery planning to extend its availability and add it to its home delivery line-up if sales are strong.